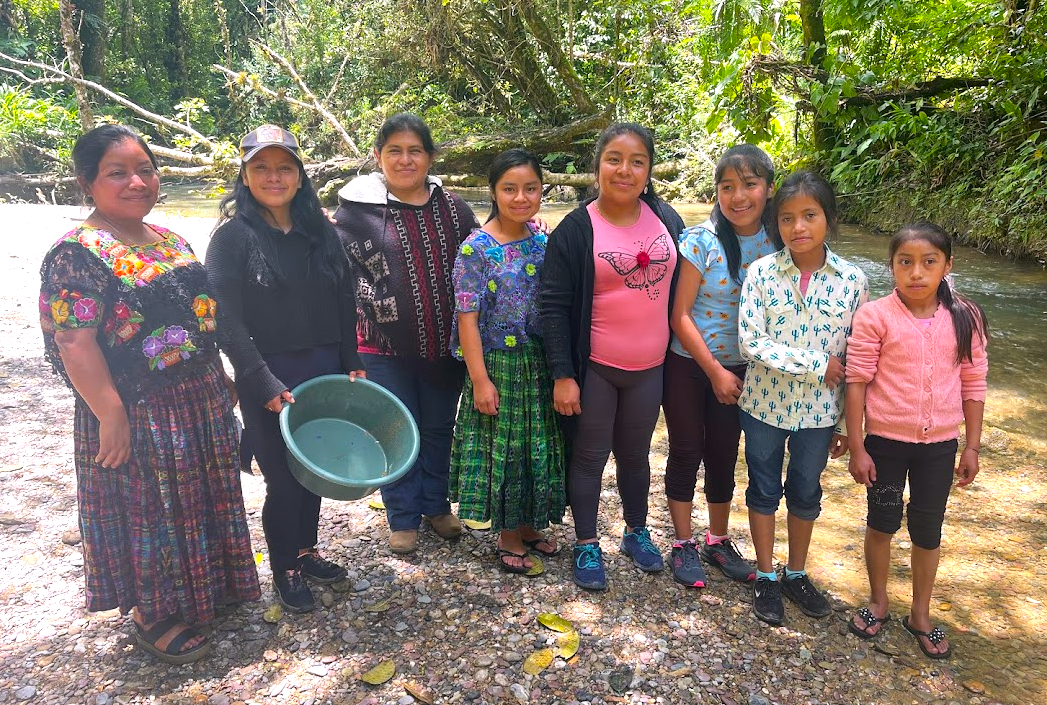 Sep 5, 2023
Help Elizabeth get "Back to School"
For most U.S. students, "back to school" means it's time to shop for school supplies and maybe even a new first-day outfit. It may also mean doctor's visits and earlier bedtimes.
For students our partners serve, however, "back to school" means something entirely different.
Consider Elizabeth, a Guatemalan I met while visiting Community Cloud Forest Conservation (CCFC) with a church group from Faribault, Minn. in July.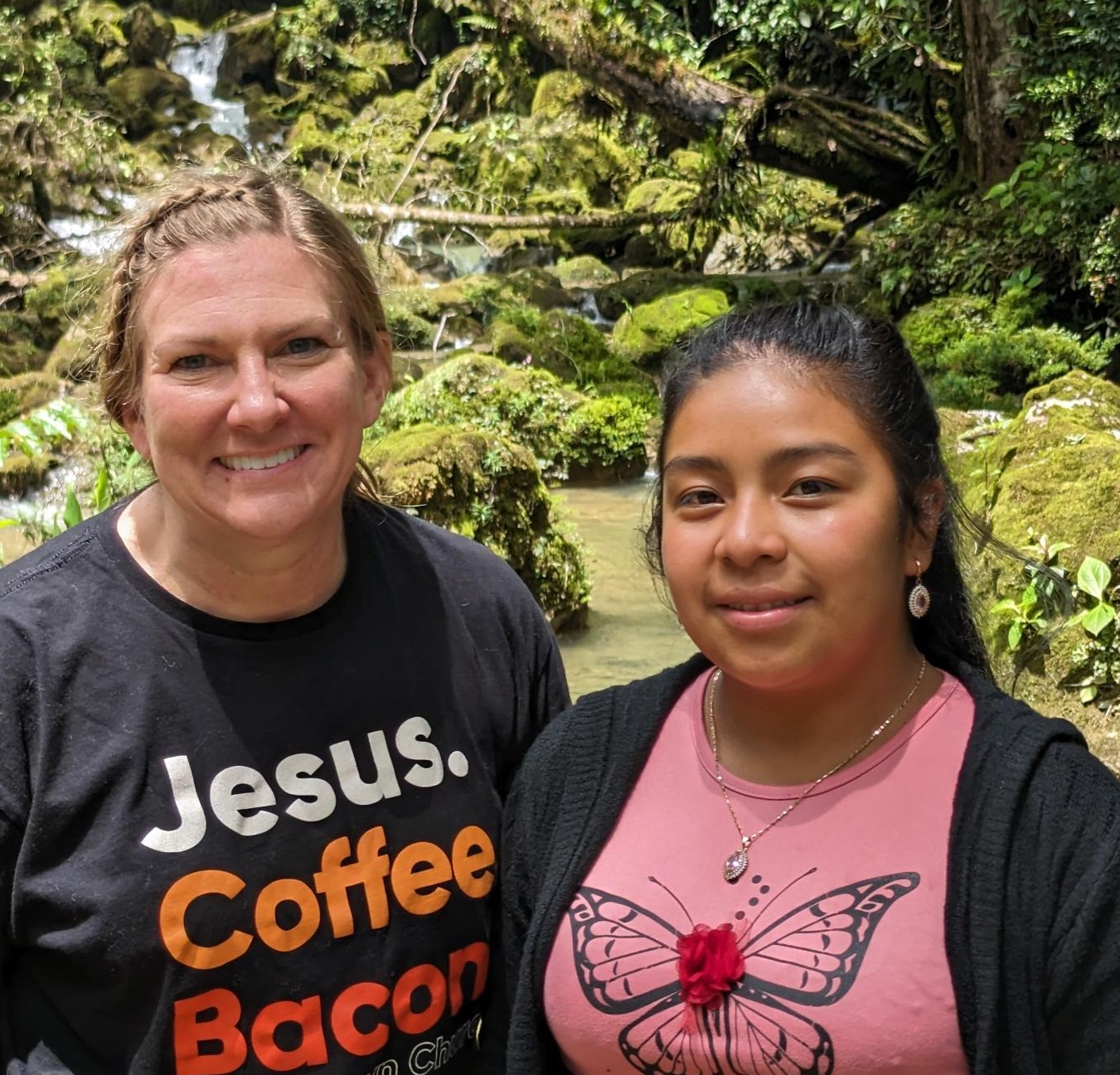 Elizabeth (right) and I pose by the river and waterfall on CCFC's campus.
Fifth and sixth graders from a local village joined us on CCFC's campus to learn about trees, birds, water, and air. We ate with them, played with them, hiked with them, and laughed with them!
At 16 years old, Elizabeth was the oldest in the group. She came on the three-day field trip with her little sister (below, third from left) because she'd heard about
WALC (Women in Agroecology Leadership for Conservation)
. She knew participating in the program later this fall could be her ticket back to school.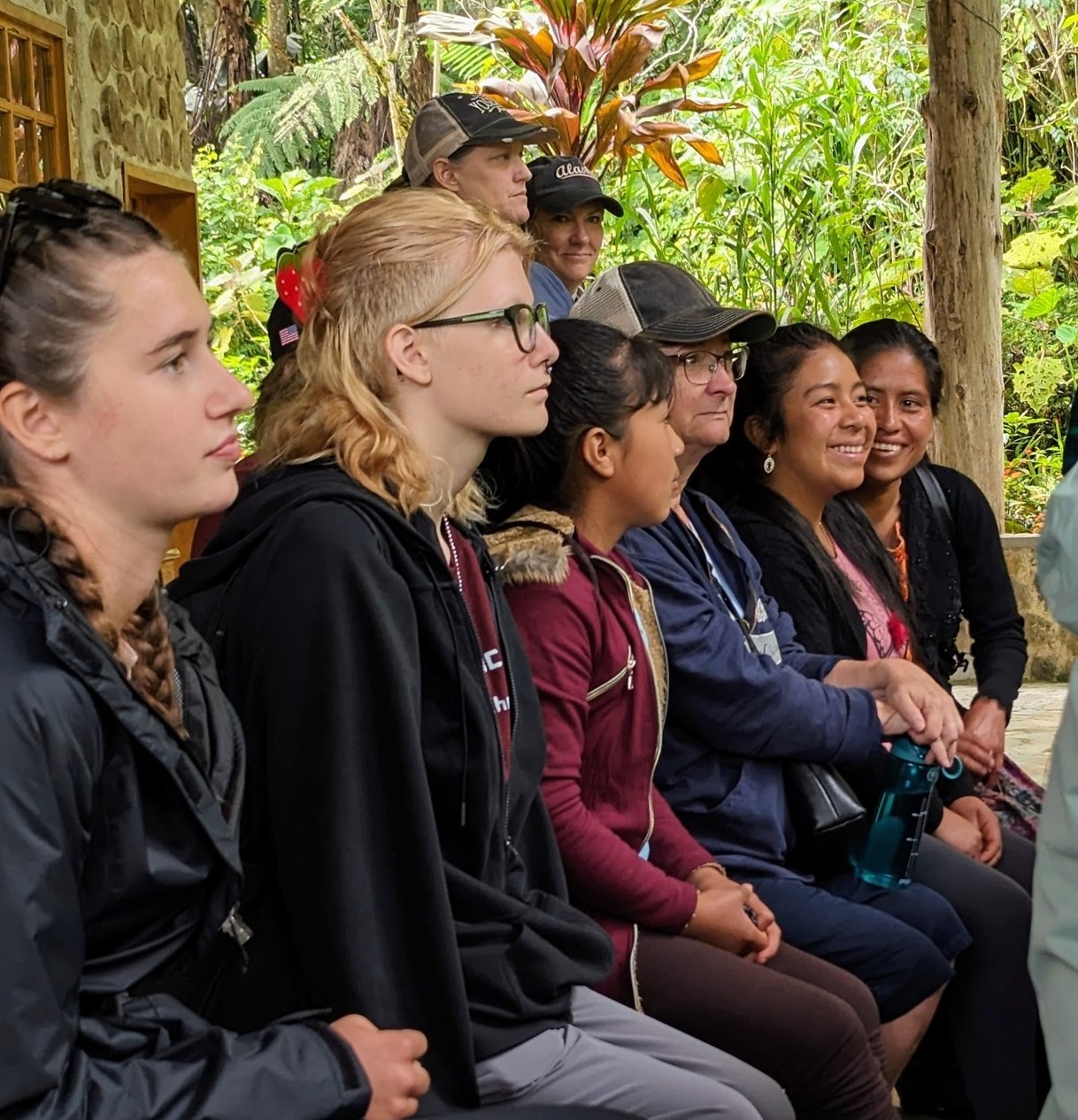 You see, last year, the girls' father was driving his motorcycle on a winding mountain road, when a truck struck him, shattering numerous bones. He had extensive injuries, forcing him to quit his job as a farmer indefinitely.
So, at age 15, Elizabeth dropped out of school to help her mother care for her injured father and three younger siblings.
Now, one year later, Elizabeth is determined to get back to school so that she can pursue her dream of becoming a teacher.
Going back to school for Elizabeth means finding the support she needs, despite the hardships at home.
$275 is all it will take for Elizabeth to get back to school!
Elizabeth (center) poses with new friends she made while at CCFC in July. She hopes to return for WALC later this fall so she can earn a scholarship,
allowing her to get back to school.
Beyond Guatemala, you can help many other students get "back to school."
In India, for many poor, Dalit (formerly "untouchable") students—whose parents are migrant farmers or work in cities far from home—going back to school means returning to the comfort, nutritious meals, social/emotional/academic support, and stability of their boarding homes, which you provide.
In Tanzania, for many Maasai girls, going back to school means escaping from emotionally, mentally, and sexually abusive family situations, including forced child marriage. In addition to safety, your support provides food, clothing, medical care, and emotional healing.
Thank you in advance for making "back to school" a reality for girls like Elizabeth, and for all the students you support around the globe!
Bethany Krepela

Development Director
P.S. Along with our Lutheran partner in the Central African Republic, we are launching a literacy program to empower women and girls.

Would you, your church, or your civic group like to learn about getting these women and girls "back to school"? If so, please contact me at 612-806-0733 or

bethany@lutheranpartners.org

.

May God bless you for responding to this tremendous opportunity!

Girls and women in the C.A.R. are waiting to get "back to school" so they can learn to read!
"And my God will meet all your needs according to the
riches of his glory in Christ Jesus."
(Philippians 4:19)
Bethany Krepela joined LPGM as Development Director in November 2020.