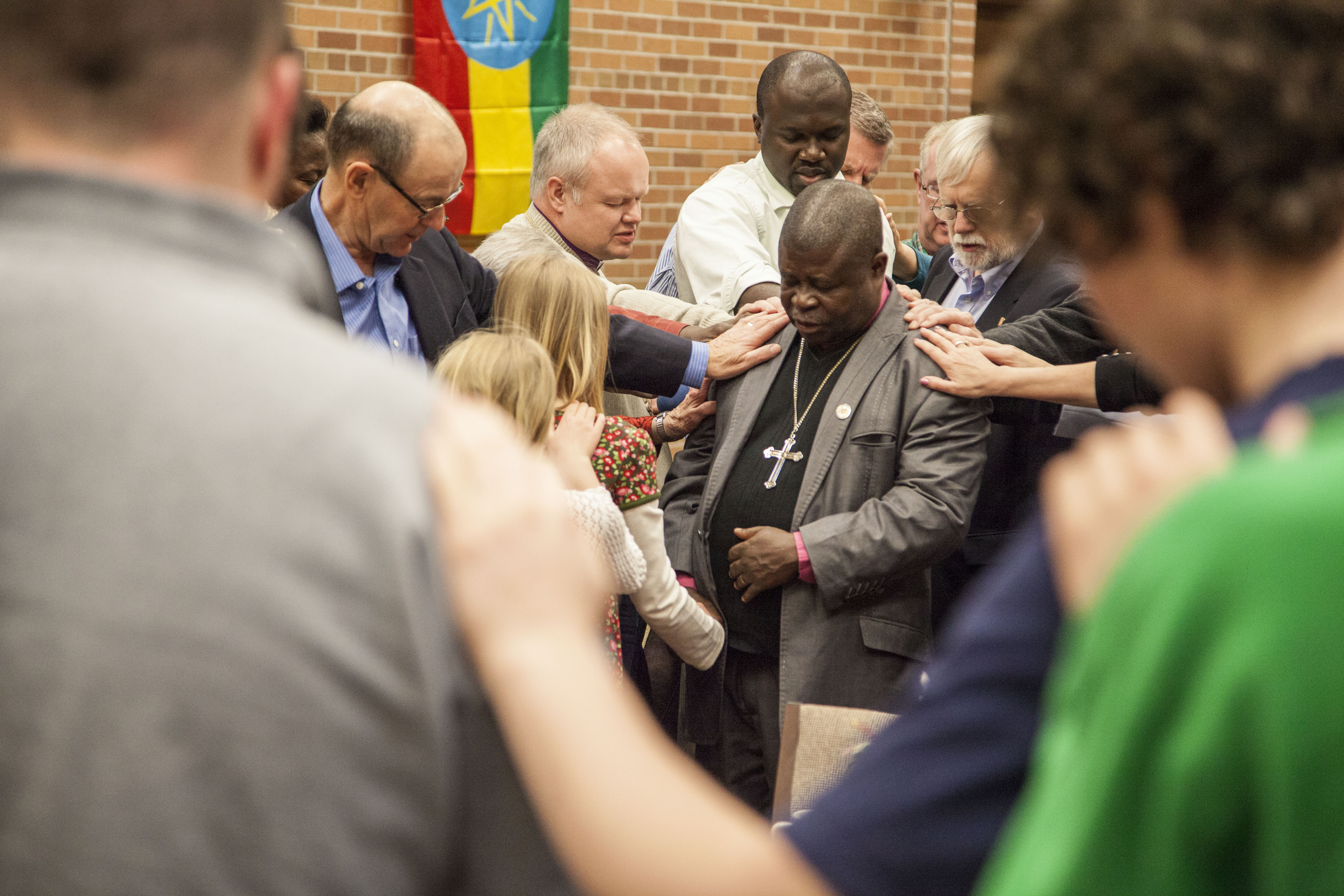 Jan 18, 2023
Seeking Board of Directors Nominations
The LPGM Nominating Committee is now seeking nominations to serve on the LPGM board of directors. Nominations will be open until March 15, 2023. The full board will vote at the Annual Meeting on April 29, and three-year terms for the newly elected board members will start immediately after the vote.
If you have questions about the board nomination process, please contact Dan Ruth, LPGM's executive director, at dan@lutheranpartners.org.
Thank you for your continued involvement in and support for Lutheran Partners in Global Ministry!
Benefits of Service
A unique and rewarding opportunity to serve alongside other leaders and to make a lasting impact by providing access to quality education for people at the margins.
A modest time commitment of about 4-5 hours per month.
Board Meetings are held five times annually, typically on a Thursday from 6:30 to 8:30 p.m.
Committee Meetings vary by scope, but typically meet in the odd months between board meetings.
LPGM will reimburse travel expenses for those board members living outside the Twin Cities Metro area for attendance at in-person board meetings.
Virtual participation is available for board members who are not able to attend in person.
Expectations of Board Members
As part of the responsibilities of the board, members are expected to:
Interpret the organization's work and values to the community, represent the organization, and act as a spokesperson.
Interpret our constituencies' needs and values to the organization, speak out for their interests, and — on their behalf — hold the organization accountable.
Attend at least 75 percent of board meetings, committee meetings, and special events.
Make a personal financial contribution at a level that is meaningful to you and is one of your top three charitable contributions.
Actively participate in one or more fundraising activities.
Excuse yourself from discussions and votes where you have a conflict of interest.
Stay informed about what's going on in the organization. Ask questions and request information. Participate in and take responsibility for making decisions on issues, policies, and other matters. Do not stay silent if you have questions or concerns.
Work in good faith with staff and other board members as partners toward achievement of our goals.
Available Positions
Transformation Committee Member
LPGM provides travel and other experiences that illuminate, challenge and expand American Lutherans' understanding of their place in God's world and which support action toward a world in which all people have what they need to thrive. Recognizing that travel is a means to LPGM's vision, not an end in itself, this committee designs and promotes opportunities to develop relationships that generate understanding of injustice in the USA and abroad and of the ways in which those are intertwined, that foster appreciation for the life and witness of our partners, and that stimulate action that contributes to the transformation of society in the USA and elsewhere. This board position will participate on the committee—with the option of chairing in the future—working with the committee chair, program director, staff and board of directors.
Program Committee Member
In partnership with the executive director and program director, the Program Committee buildings and maintains the relationships between LPGM and our partners. The Program Committee monitors and evaluates all existing programs; evaluates and recommends annual program budgets to the Board of Directors; and reviews and recommends new partners and programs to be approved by the Board of Directors. This board position will participate on the committee—with the option of chairing in the future—working with the committee chair, program director, staff and board of directors.
Finance Committee Member
The finance committee is tasked with overseeing and reviewing LPGM's holistic financial position on behalf of the organization and board of directors. This includes regularly monitoring investments and cash flow; determining long-term priorities, multi-year pro forma budgets, and contingency planning; assisting staff with annual budgeting; acting as board-empowered point of contact for auditor, audit report initial review; and risk management (money, reputation, morale). This position will work closely with the treasurer (committee chair), staff and other committee members, to manage these responsibilities and report to the full board of directors on LPGM's financial position.