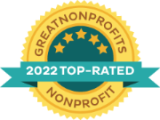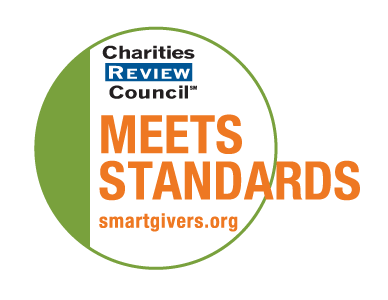 Lutheran Partners in Global Ministry is a 501(c)(3) nonprofit organization. Our Employer Identification Number (EIN) is 41-1818525. Your donation is tax-deductible to the extent allowed by law.
Why Give?
Support Access to Quality Education: Children, women, and families are educated, empowered, and provided opportunities for a brighter future because of your generosity. Over 85% of your donation is used directly for programs.
Invest in New Partnerships: Your support empowers us to expand our reach and mission in the world. Your gift sustains current partnerships while we seek new ways to engage with congregations, individuals, and communities in need.
Engage a New Generation in Global Ministry: Your gift supports unique and transformational travel opportunities for people of all ages. Gifts allow LPGM to expand outreach efforts to engage younger adults and youth in our global ministry and travel opportunities.
Our Promise to You
We commit to wisely steward all of the resources we receive in order to best serve the needs of our partners locally and overseas. We pledge to be intentional and efficient with every dollar donated and are truly grateful for your generosity. View our most recent financial and annual reports.
LPGM is also committed to the privacy rights of our donors. Read our Donor Privacy Policy.
More Ways to Give
Planned or Legacy Gifts
Make a lasting contribution to ensure that LPGM's programs continue well into the future. Here are several ways to make a financial commitment from your estate plans:

Bequests: Make a gift to support our future work by including LPGM in your will or living trust which offers an estate tax charitable deduction. These gifts can provide a critical base of reliable support for our programs.
Retirement Plan Assets: Use your tax deferred retirement plan to continue supporting our work. If you have an IRA and are over the age of 70½, you can make a gift to LPGM of up to $100,000 directly from your account without paying federal income tax on the withdrawal. Learn More.
Charitable Trusts: Explore ways a life income gift can pay income to you or your chosen beneficiary for a term of years or for life and also provide future support for our global ministry.
Life Insurance: Naming LPGM in a life insurance policy that is no longer needed for family support or liquidity may be an excellent vehicle for a gift. Consult your tax advisor to see if this type of planning makes sense for you and your loved ones.
Give by Mail
Our mailing address is:
Lutheran Partners in Global Ministry
4570 W 77th St Ste 124
Minneapolis, MN 55435
NOTE: This is a new address as of March 2021. Please update your records accordingly.
Give Stocks or other Securities
There are many advantages to stock and securities gifts including:
avoiding capital gains tax when you give long-term appreciated securities to LPGM;
receiving a charitable income tax deduction equal to the fair market value of the stock if it has been held for more than a year; and
allowing LPGM to receive the full fair market value of the donated securities.
If you are ready to make a stock donation, contact Naomi Staruch at naomi@lutheranpartners.org or 612.806.0731 for the current delivery instructions.
Thrivent Choice Dollars®
Are you a Thrivent member who's eligible to direct Choice Dollars®?
By directing Choice Dollars, eligible Thrivent members recommend where Thrivent should distribute its charitable grant funds. Lutheran Partners in Global Ministry is a registered recipient of Thrivent Choice. Contributions received through the Thrivent Choice program are added to LPGM's general fund and applied where funds are needed most. Directing Choice Dollars is easy.