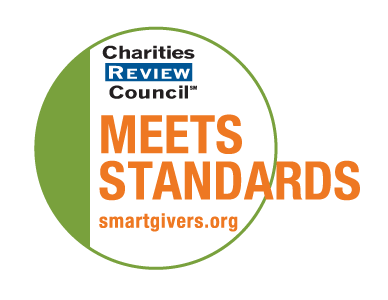 Christmas Matching Challenge
Make a gift by December 31, and current & former LPGM board members will MATCH it, up to $84,315!
Lutheran Partners in Global Ministry is a 501(c)(3) nonprofit organization. Our Employer Identification Number (EIN) is 41-1818525. Your donation is tax-deductible to the extent allowed by law.
More Ways to Give
Mail a Check
Please make your check out to "LPGM," indicating on the subject line if there is a particular designation (i.e. sponsorship, English+, etc.). Otherwise, gifts will be directed where needed most.
Our mailing address is:
Lutheran Partners in Global Ministry
4570 W 77th St Ste 124
Minneapolis, MN 55435
Your IRA account, financial planner, Donor Advised Fund manager or employer may send checks directly to us at the address above, too. When possible please indicate the purpose on your request (or send us a note telling us what to expect) to help us properly receive your gift.
We are a small organization so no staff name is necessary. If an attention line is required, please use DONATION PROCESSING.
Planned or Legacy Gifts
Make a lasting contribution to ensure that LPGM's programs continue well into the future. Here are several ways to make a financial commitment from your estate plans:

Bequests: Make a gift to support our future work by including LPGM in your will or living trust which offers an estate tax charitable deduction. These gifts can provide a critical base of reliable support for our programs.
Retirement Plan Assets: Use your tax deferred retirement plan to continue supporting our work. If you have an IRA and are over the age of 70½, you can make a gift to LPGM of up to $100,000 directly from your account without paying federal income tax on the withdrawal. Learn More.
Charitable Trusts: Explore ways a life income gift can pay income to you or your chosen beneficiary for a term of years or for life and also provide future support for our global ministry.
Life Insurance: Naming LPGM in a life insurance policy that is no longer needed for family support or liquidity may be an excellent vehicle for a gift. Consult your tax advisor to see if this type of planning makes sense for you and your loved ones.
Donor Advised Funds
A Donor Advised Fund (DAF) allows you to contribute cash, securities, or other assets to a charitable organization like LPGM and become eligible for an immediate tax deduction. You can then recommend grants from your fund over time. By using a DAF, you centralize your giving, making record-keeping easier.
Information to share with your DAF administrator:
Legal Name: Lutheran Partners in Global Ministry Inc.
Federal Tax ID (EIN): 41-1818525
Mailing Address:
Lutheran Partners in Global Ministry
4570 W 77th St Ste 124
Minneapolis, MN 55435
Stocks or other Securities
There are many advantages to stock and securities gifts including:
avoiding capital gains tax when you give long-term appreciated securities to LPGM;
receiving a charitable income tax deduction equal to the fair market value of the stock if it has been held for more than a year; and
allowing LPGM to receive the full fair market value of the donated securities.
If you are ready to make a stock donation, contact Naomi Staruch at naomi@lutheranpartners.org or 612.806.0731 for the current delivery instructions.
Thrivent Choice Dollars®
Are you a Thrivent member who's eligible to direct Choice Dollars®?
By directing Choice Dollars, eligible Thrivent members recommend where Thrivent should distribute its charitable grant funds. Lutheran Partners in Global Ministry is a registered recipient of Thrivent Choice. Contributions received through the Thrivent Choice program are added to LPGM's general fund and applied where funds are needed most. Directing Choice Dollars is easy.