Our Vision
LPGM envisions a world where relationships transform boundaries and where all people have the resources and opportunities they need to thrive.
Our Mission
LPGM provides access to quality education for people at the
margins – especially women and girls. We work together with global partners to listen, respond and bear witness to local needs and priorities.
Board of Directors*
Mark Beenken
Concordia College
Daniel Bry
Retired: Mechanical Engineer
Debra Christensen‡
Retired: Human Resources
Andy Dahlen
MegaFood, Inc.
Rebekah Engstrand
Greenleaf Elementary School
John Evans
Tractus Asia, Ltd.
Jeff Henning-Smith
University of Minnesota
L. DeAne Lagerquist
St. Olaf College
Shamaila Lando
Duke University Health System
Julie Myles
Retired: Educator
Kelly Myre
Starkey Hearing Technologies
Marc Olson, Chair‡
Hazelden Publishing
James Rohde
Retired: Family Physician
Hilary Sonstegard
Sabbatical: Financial Sector
Paul Steen‡
Consultant – Self-Employed
Joanna Suresh
SICK, Inc.
Mark Tiede‡
St. John's Lutheran Church
Staff*
Bethany Krepela
Development Director
Mary Peterson
Program Director
Daniel Ruth
Executive Director
Naomi Staruch
Managing Director
*As of Dec 31, 2021
‡ Executive Committee
2021 Milestones
We celebrated 25(+1) Years of Lutheran Partners in Global Ministry
After the COVID-19 pandemic delayed public celebrations of our 25th Anniversary, the LPGM community was able to gather together at Prairie Lutheran Church on November 13 for a global worship. Highlights included:
Leaders from LPGM partners in India & C.A.R. participated remotely through video, offered greetings and prayers, led the confession and forgiveness, read the Gospel in their native languages, and provided music during communion.
Pastor Rebecca Gamble of Normandale Lutheran Church, Edina, Minn., delivered a moving and inspired sermon.
We worshiped together, gave thanks to God for all that has been, and prayed for the future that is to come.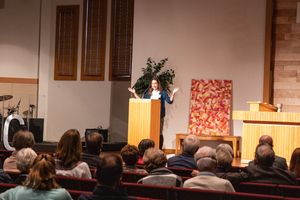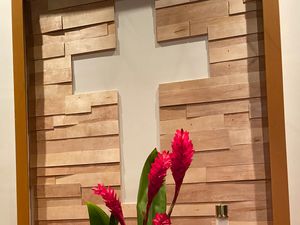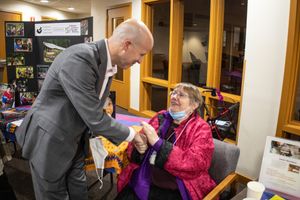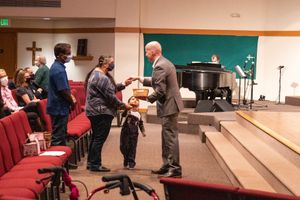 We launched the book "Bearing Witness to Hope: 25 Years of Lutheran Partners in Global Ministry"
Through its collection of full-color photographs, reflections, and memories, this book chronicles Lutheran Partners in Global Ministry from its inception following the tragic death of Tim Olson to its current programs, people and impact. This book is a celebration of global partnership with stories and quotes from many people involved throughout the history of LPGM. It celebrates what this ministry has been and has grown to become since the founders' early dream more than 25 years ago.
2021 Challenges & Achievements
Your sustaining gifts allowed us to respond quickly and effectively to our partners' needs during the continued pandemic. The crisis changed daily, and while we missed traveling to meet our partners face to face, we worked hard to ensure all people have the resources and opportunities they need to thrive.
United States
We moved office locations in February, stewarding our resources for more effective ministry and cutting our annual rent to less than half its previous cost by reducing unneeded space.
Guatemala
LPGM's partnership with Community Cloud Forest Conservation gives young Q'eqchi' Maya women scholarships to attend school. Through the WALC program, those young women learn important environmental conservation lessons and life skills.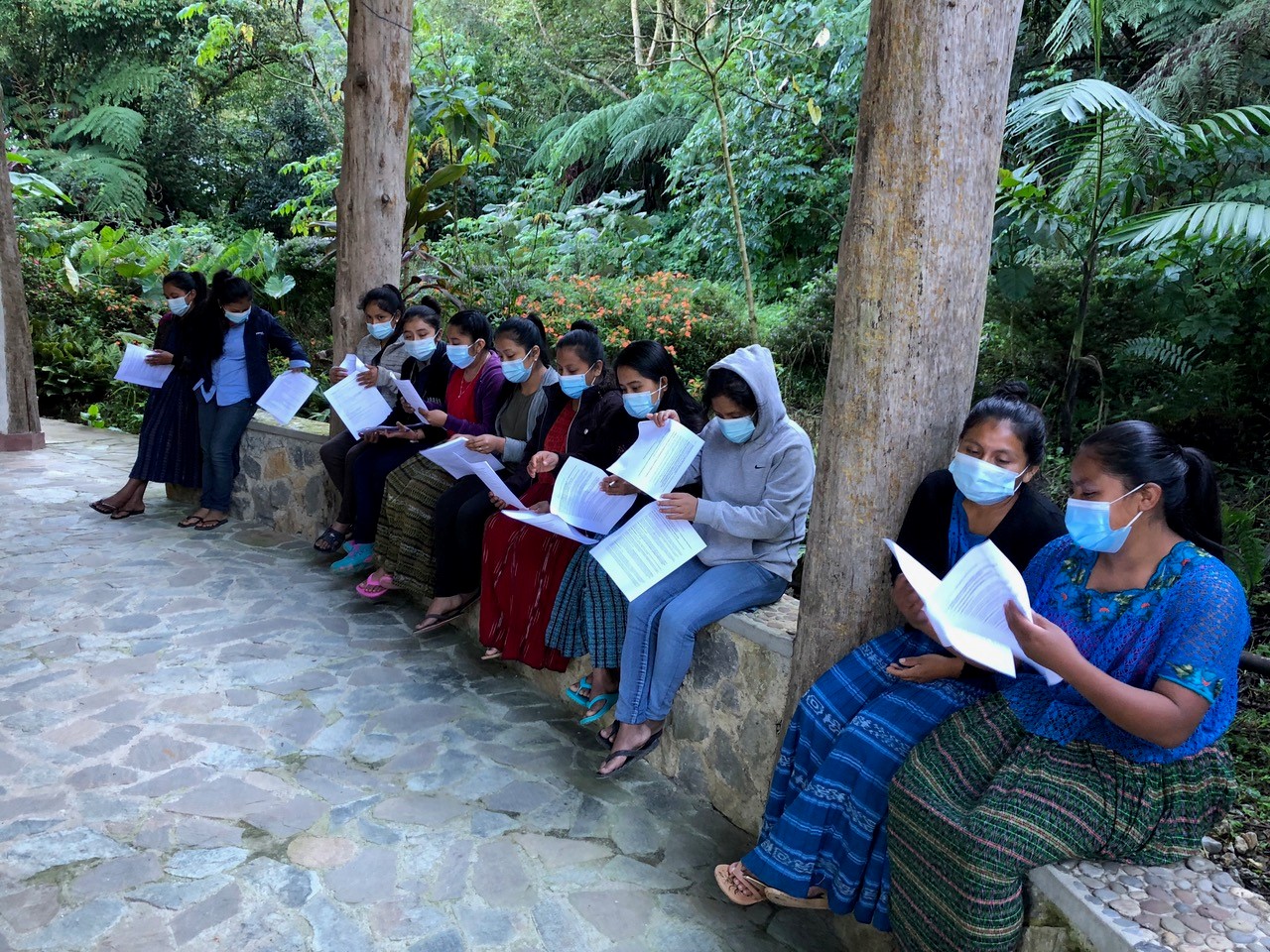 The normal 25-day WALC program was spread throughout 2021, offering lessons via WhatsApp and connecting remotely.
Total Program Expenses: $40,465
Central African Republic
In the final week of July, the Lutheran Church in C.A.R. sent a plea asking LPGM for emergency, life-saving food and basic necessities for internally displaced families.
We sent our first transfer of funds to the church in C.A.R. within days of our initial appeal. Thanks to you, families were given food kits , blankets and sleeping mats to help them through the crisis. Rice, beans, oil and spices were purchased locally in C.A.R., which allowed the church to move quickly while supporting the local economy.
Total Program Expenses: $92,306

Humanitarian Aid in Central Africa from LPGM on Vimeo.
South Sudan
In September, LPGM's Board of Directors approved a new partnership, supporting a church-run school that serves rural children in Alabek, South Sudan.
After learning about a legal dispute locally, the board made the difficult decision to end the partnership in November.
Total Program Expenses: $28,647
Tanzania
The LPGM-supported Safe House has been a necessary refuge for young women who would not be safe returning home due to the dangers of early marriage and domestic abuse.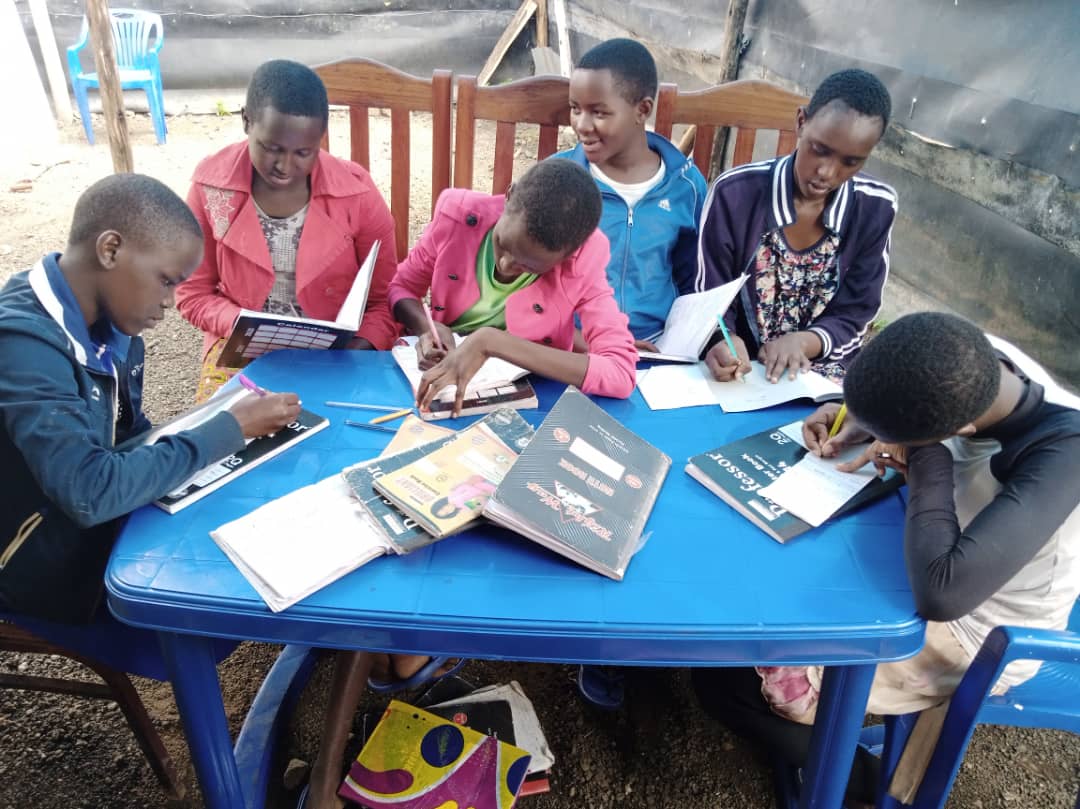 We continue to support initiatives to train young women and their communities on ways to improve their safety, well-being, and self-sufficiency, such as through Peace Club.
Total Program Expenses: $35,137
India
Schools across India remained closed until September, forcing students to remain at home, where food, medicine, and resources are sadly lacking. Your sponsorship provided dry food to families, and brought outdoor, socially distanced education to villages during the pandemic. And when schools reopened, you helped students return to school, receive vaccines and medical checkups, healthy food, and social and spiritual support.
The ALC Community College was used as a COVID ward for patients, and the Timothy Centre and Park Town schools served at-risk students.
Total Program Expenses: $567,498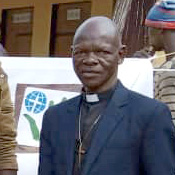 "[C'est avec une joie immense que je vous écris…] It is with immense joy that I write to you on behalf of the recipients of humanitarian assistance. I saw the joy of the beneficiaries after weeks of suffering, famine, despair, and difficult life. Expressions of thanks, life and signs of hope were palpable. May the Lord bless LPGM and all those who support it."
The Rev. Joseph Ngoe
President, Evangelical Lutheran Church in the Central African Republic
2021 in Numbers
109
Graduates from LPGM-sponsored boarding homes
62
Sponsored graduates who went on to extended study (college or university)
1,295
Students supported through Project Education India
65
Girls provided safe housing in Tanzania, plus two babies
1,550
Families in Central African Republic who received humanitarian assistance
100
WALC participants awarded LPGM-funded scholarships in Guatemala

Finances
Income
| | |
| --- | --- |
| Grants & Donations | 1,052,873 |
| Investment & Asset Income | (2,962) |
| Total Support & Revenue | $1,049,911 |
Functional Expenses & Allocations
| | Program Services | Management & General | Fundraising | Total |
| --- | --- | --- | --- | --- |
| Personnel Expenses | 135,356 | 70,089 | 98,157 | 303,602 |
| Program Expenses | 637,365 | | | 637,365 |
| Rent | | 22,394 | | 22,394 |
| Professional Services | 258 | 12,618 | 4,841 | 17,717 |
| Conferences & Events | | 11,957 | 479 | 12,436 |
| Printing, Copying & Mailing | 1,979 | 6,992 | 2,365 | 11,336 |
| Other Expenses & Services | 7,801 | 13,689 | 5,558 | 27,048 |
| Total Expenses | $782,759 | $137,739 | $111,400 | $1,031,898 |

Thank You 2021 Donors!
Churches & Congregations
Bethany Lutheran Church, Deer River, Minn.
Bethany Lutheran Church WELCA, Grantsburg, Wisc.
Bethel Lutheran Church, Northfield, Minn.
Bethesda Lutheran Church of Malmo, Isle, Minn.
Bethlehem Lutheran Church, Royal, Iowa
Bethlehem Lutheran Church Twin Cities, Minn.
Cambridge Evangelical Lutheran Church, Cambridge, Minn.
Christ Lutheran Church, Santa Clarita, Calif.
ELCA Northern Illinois Synod, Rock Island, Ill.
ELCA TX-LA Gulf Coast Synod, Houston, Texas
ELCA Western ND Synod, Bismarck, N. Dak.
Faith Lutheran Church, Grantsburg, Wisc.
First English Lutheran Church, Appleton, Wisc.
Hope Evangelical Lutheran Church, Shorewood, Ill.
Hope Lutheran Church, Minneapolis, Minn.
Hope Lutheran Church Women, Ladysmith, Wisc.
Immanuel Lutheran Church, Pepin, Wisc.
Kinsmen Lutheran Church, Houston, Texas
New Hope Lutheran Church, Sand Creek, Wisc.
Oak Knoll Lutheran Church, Minnetonka, Minn.
Olivet Lutheran Church, Fargo, N. Dak.
Our Savior's Lutheran Church, Faribault, Minn.
Our Savior's Lutheran Church, Neenah, Wisc.
Our Savior's Lutheran Church, Rockford, Ill.
Prairie Lutheran Church, Eden Prairie, Minn.
Redeemer Lutheran Church, Waverly, Iowa
Shepherd of the Lake Lutheran Church, Prior Lake, Minn.
Spirit of Joy Lutheran Church, Sioux Falls, S. Dak.
St. Olaf College Student Congregation, Northfield, Minn.
St. John's Lutheran Church Cedarbrook, Aitkin, Minn.
St. John's Lutheran Church, Minneapolis, Minn.
St. Luke's Lutheran Church, Garfield, Minn.
St. Peter WELCA, Denver, Iowa
Sunne Evangelical Lutheran Church, Wilton, N. Dak.
Transfiguration Lutheran Church, Bloomington, Minn.
Trinity Lutheran Church, Spring Grove, Minn.
United Lutheran Church, Red Wing, Minn.
Women of Christ Lutheran Church, Fairbanks, Alaska
Zion Lutheran Church, Anoka, Minn.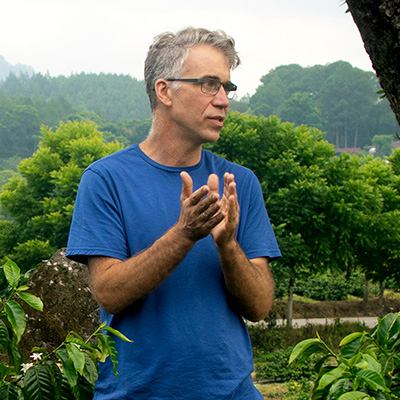 "On behalf of the many young women who have benefited from our WALC program, I can tell you firsthand, it is absolutely transformational. We are grateful and very thankful for our partnership over these many years with LPGM."
Rob Cahill
Co-founder of Community Cloud Forest Conservation, Alta Verapaz, Guatemala
Foundations, Companies, & Donor Advised Fund Sponsoring Organizations
Amazon Smile Foundation
American Center for Philanthropy
The American Gift Fund
Benevity Community Impact Fund
Bethlehem Lutheran Church Foundation
College Park Woman's Club
Community Foundation of the Fox Valley Region
Facebook Foundation
Fidelity Charitable Gift Fund
GiveMN
Honeywell International Charity Matching
The Klehn Family Foundation
Lutheran Church of the Good Shepherd Endowment Fund
National Christian Foundation Heartland
National Christian Foundation Northwest
PayPal Giving Fund
Raymond James Charitable
Renaissance Charitable Foundation Inc.
Schwab Charitable Fund
Steen Family Foundation
Sullivan Family Charitable Foundation
Thrivent Charitable Impact & Investing
Thrivent Financial
Trinity Lutheran Church Foundation
The U.S. Charitable Gift Trust
Vanguard Charitable
YourCause, LLC
Individuals & Families
A-B
Norma Aarsvold
Amy & Dan Aasen
Leigh Abrahamson
Julie & Harmon Abrahamson
Mary Adair
Debra & Steve Adams
Turid Addams
Sue Ahlstrom
Mike & Sandy Ahrens
Gary & Barb Akgulian
Elizabeth & Daniel Albright
Kristine Aldonas
Nancy Allen
Stephanie Allyn & Steven Peterson
David & Norma Amundson
Danielle Amundson
Jane & Steve Amundson
Jackie & Dane Andersen
Arleth Anderson
Donna Anderson
Sandra & George Anderson
Kendal & Sherry Anderson
Jenny Anderson
Nathan & Julie Anderson
Roger & Marion Anderson
Marilyn Anderson
Kristin Anderson
Janet & Dean Anderson
Dan Anderson & Beth Gyllstrom
Todd & Jenny Anderson
Marion Anderson
Lorna Anderson
Gerald & Sharon Anderson
Jennifer & Jeff Anderson
Carole Anderson
Elaine & Dwight Anderson
Faye & Dale Anhorn
John & Connie Anthony
Anne & Dan Arden
Wendell Arneson & Beth Christensen
Deb & Brad Askland
Kylee & Lynelle Aukes
Becky & John Aune
Carol & Whitey Aus
The Rev. Dr. Emil & Donna Authelet
Bo & Mari Aylin
Virginia & Mahmoud Baali
Karen & Victor Backlund
Tom & Michelle Baerenwald
Eric & Becky Baeverstad
Katherine Bailey
Vaughn Baker
Curt Bakken
Andrew & Suan Bakken
The Rev. Bryant Bakkum
Shalimar Baldry
Joel Barker
Kim & Robert Barnett
Helen & Jim Barrett
Jeff & Cheryl Bartels
Mary Baude
Mary & Mike Bauer
Kevin Beck
Mark & Beth Beenken
Margaret Beenken
Mary Beenken & Nathan Johnson
Linda & Al Behrens
Paulette Beise
Colleen Belgum
Rebecca Benedict & Gary Miessler
The Rev. Barbara Bengtson
Ann Bentdahl
Laura & Mark Berdahl
The Rev. Norm & Deloris Berg
Rich & Trina Berg
Stephanie & David Bergh
Laura Berghoff Hadland
Jamie & Jesse Bergstrom
John & Kathy Bernhardson
Poul & Susanna Bertelsen
Tom Berven
Jane Bevans
Mark & Barbara Bibelheimer
Dianne & James Billey
Joan & Randy Bishoff
Nancy & Mark Bjork
Rachel Bjornson
Sarah & Chris Blatchford
Marguerite Blinn
Carolyn Bliss
Paul & Emily Block
Robert Blomberg
Kris Blomquist
Walter & Jacqueline Blue
Steven & Julie Boe
Jane Boehm
Toni & David Boie
Claire & Vernon Bollesen
Todd & Susan Bordson
H. Wayne & Jane Brady
Vance & Vicki Brandt
Gwenn & Steve Branstad
Michael & Connie Braun
The Rev. Alan & Gretchen Bray
Walt & Terry Breitinger
Deb & Howard Brinkman
Dean & Carolyn Brockmeier
The Rev. Warren & Karen Broughton
Priscilla Brown
Joel Brown
Nancy Bruch
Darrell & Patt Bruckert
Lois & Fredrick Bruning
Dan & Kitty Bruno
Phillip & Beth Brusius
Dan & Paula Bry
Phyllis Brynestad
Arlene Brzinski
Cher & Foster Bucher
Jeanette Buck
Maria Bucka
Roseanne & Thomas Buckley
Larry & Marj Burfeind
Susan Burk
Carol & Ron Burmeister
Faith Burris
Larry & Gwen Bush
Mavis Butler
Christi Bystedt & Gary Bebeau
C-F
Claire & Tyler Cadman
Mary Ellen Callahan
Kimberly & Gary Campbell
Bernice Campbell
Ann & Bob Campbell
Deborah Carbaugh Nelson
Nancy & Greg Carlson
Tim Carlson
Rick & Carolyn Carlson
Marilyn Carlson
Ardeth & Don
Laura Carlson
Louise Carpentier
Sandy Carter
The Rev. Clark & Lois Cary
Tom & Becky Caulfield
Mary Beth Cavert
Barbara & Skip Chapin
Al & Phyllis Charlson
Dake & Deirdre Chatfield
Debra Christensen
Marilyn Christensen
Alison Christensen-Chishti
Julee Christian
Paul & Greta Christianson
Jeremy & Robin Churchill
Amelia Cihacek
Susan Clark
David & Fran Cleven
Kris & Jim Clyde
Carol Cole
Patricia Conlon
Bill & Julie Crist
Jim & Peggy Cunningham
Marion Cunnington
Juliet & Mark Cutler
Margaret Dahl
Darla & Dean Dahl
Steven & Linda Dahl
Andrew & Ann Dahlen
Karen Dahlen
Anita & Bob Damon
John & Kari Davis
Nona Davis
David & Elsa Dean
Rosemary Dean
Tom Deason
Sian Defren
Connie & Gary Degrote
Suzie & Bob Denney
Gia DesLauriers
Lisa & Scott Dettmann
Lynn & Wayne Detzler
Kim Dickey
Christine Dieck-Hillegas
Andrew & Marlene Dieterich
David Distad & Helen Stidger
James & Ann Donicht
Paula & David Donna
Jerry Doss
Emily Douglass
Peter & Jennifer Draheim
Tim & Janet Dray
Beth Dryden
Deanna & Jon Dunbar
Deborah Dunham
Lisa Duvick & Eric Belo
Mary & Lyle Dyck
Joseph Dynneson
Steven & Gail Dzurak
Diane Eaton
Matthew & Kay Eckman
Elain Edge
Lois Edinger
Anna Marie Edmiston
Julia & Dave Edmundson
Jodi & Cary Edwards-Miller
Dr. Phillip & Sandra Edwardson
Connie & Robert Eickhoff
Deacon Katherine & The Rev Jeffrey Eisele
Scott & Carol Eliason
Valerie & Todd Ellis
Jackie Elwer
Deborah Emerson
Philip & Marlys Engh
Jensy & David Engle
Susan & Thomas Englebert
Peter Engstrand & Caitlin Peick
Corinne & Dan Engstrand
Rebekah Engstrand & Martin Raabe
Arlen & Ellen Erdahl
Eric Erdahl
Cheryl Erdmann
Judith & David Erickson
Kathy Erlandson
Ann & Brendon Etter
John Evans
Linda Evenson
Cathy & Mike Evenson
Susan & Curtis Fallstrom
Barbi & Marv Farmer
Mary & Wayde Fausett
Laura Feile
Brian & Helen Feltovich
Shannon Ferrand-Bernadin & Tom Bernardin
Rebecca Fillmore & James Gagnon
Michael & Carrie Fingerson
Charlotte Finseth
Marcie Flasch
Diane Fleming
Mary & Stewart Fobes
Larry & Marilyn Fogdall
Dr. Robert Fong
Leroyce & Barbara Forrester
Carolyn Forsell
Julie & Kent Forss
Barbara & Blair Fowler
Kevin & Beverly Frandson
Janet Fransen
Katherine & Charles Fredrickson
Dixie Frisinger
Marilyn and Phil Froiland
D. James Fruit
Bill & Elizabeth Fulton
G-J
Andrew & Megan Gaillard
Mary Gallagher & Jon Eversoll
The Rev Rebecca & Chris Gamble
Mary Gardner
Michael Garland & Bill Hogan
Scott & Pam Gauerke
Natalie & Bob Gehringer
Kristina Gehrman
Meta George
Celeste & Jim Gibson
Jacquelyn & Malcolm Gimse
David Gjerset
Dianna & Mike Goblirsch
Sara & Lee Goldstrand
Jennifer Goloboy & Stephen Sigmond
Danica & William Goshert
The Rev. David & Anne Gran
Jason Green
Martha Greiner
Paul & Susan Grover
Eric & Patti Grube
Nan Grube
Jean & Steve Guenther
Evangeline Gunderson
Jennifer Gustafson
Joyce & Donald Gustafson
Gaye Guyton
Gayle & John Hafner
Stephen Hage
David & Sally Hagman
Stacy & Kevin Hakanson
Tricia & Christopher Hall
Susan Hambleton
Daphne Hamborg
Dottie & Jim Hammer
Terry & Pat Hammink
Nancy Handorf
Richard Hansen
Betty & Jon Hansen
Constance Hanson
Laura Hanson
Deanna Hanson
Sue & Keith Hanson
John & Mary Hanson
Kathryn & Paul Hanson
Linnea Hanson-Hanley
Jean Harbeck
Debra & Thomas Hartley
Lori & Kevin Hartz
Peg Hassett
Mary Hauck
Karna & Bob Hauck
Sally Haugan
Beth Hauge
Laurie & Dan Hauge
Ruth & Paul Hauge
June Hayer
Rachel & Mark Hayward
Amy Apperson & Jeff Hedlund
Dave & Terri Hedman
Gary Heglund
Dann & Barb Heilman
Lynne & James Helberg
The Rev. Mark & Kathleen Helge
Howard & Kari Helgen
Mary Henderson
Polly Henderson
Wayne & Ginevra Henrickson
Margaret & Roger Henke
Chuck & Bev Henkel
Pat & Ron Henning
Jeff and Carrie Henning-Smith
Ardyce Henriksen
DeAnn Hermanson
Kelly Heyer
Mark & Debbie Heyne
Ethan & Brit Hiedeman
Suzanne & Allan Hietala
John & Janet Hilde
Paula Hildebrandt
Walter & Judy Hinck
Eloise Hjelmstad
Sara & Bill Hnath
Robert Hodgman
Merry & Gerald Hoekstra
Sharon Hoelzel
Beth & David Hoeppner
Lauren & Ryan Hoffman
Rhonda & Randy Hoffman
Kathleen & Doug Hokemeir-Seim
Marlene Holden
Amy & Curt Hollan
Virginia Holm
The Rev. Mark & Marcia Holman
Donna Holte
John & Jan Holte
Brad & Stacy Holzer
Carolyn Hoolahan
Carol & Paul Houglum
Ionne Housman
Sandra Hoverson
Kristy & Shannon Howard
Ruth & Jon Hoyme
The Rev Keith & Sharon Ingle
Sarah Irwin
Warren Iverson
Carolyn Jacobs
Marilyn Jacobson
Paul Jacobson
Reid & Joan Jaeger
Jeff & Laura Jamar
Sara Jo & Robert Jensen
Christine Jensen
Patricia & Brian Jermeland
Yvonne Johnson
David W. Johnson
Barbara Johnson
The Rev. Cheryl Johnson & Wayne Widmann
The Rev. Curtis Johnson
Kellie Johnson
Laura Johnson & The Rev. Scott Castello
Catherine & Todd Johnson
Carl Johnson
Virginia Johnson
Steven & Dana Johnson
Theodore & Melissa Johnson
LaVonne Johnson
Mary Johnson
Darold & Carol Johnson
David & Anne Johnson
Sally & Jay Johnson
Dale & Janet Johnson
David & Celeste Johnson
Ron & Susan Johnson
Jason Johnson
Jeff & Suzy Jones
Nona & Lloyd Jones
Matthew Jones
Debbie Jorgens
Kathryn Justesen
K-Mc
Jennifer Kahler
Robert Kain
Jeff & Faye Kamrath
Jim & Carol Kane
Lisa Rykken Kastler
Gus & Ann Kaufmann
Robert & Maryann Kaul
Kim & Frank Kearny
Elizabeth & Lowell Kebschull
Mary & Danny Kelly
Kenneth Kelly
Delores Kembel & Deb Faw
Nancy Kettler
Jennifer & Benny Kirubakaran
Alyce & Wayne Kivell
Artis Kjar
Sharon Klabunde
Mike & Toni Klausler
Sharon Kleckner
Brenda & Hank Klehn
Mary Kay & Alan Klein
Rachel & BJ Klenke
Marnee & Bob Klimek
Brenda Knapp Polzin
Robert & Emily Knight
Austin Knowlton
Jim & Carole Knudsen
Keith & Vernice Knudsen
William & Carolyn Kobler
Daniel & Erin Kobler
Rita & Bob Koehler
Lisa & Lucas Koehntop
David Koenig
Bruce & Joyce Koerner
Ann Kohls & Jeffrey Pederson
Jenny Koons
Jane Koons
Brett & Heidi Koopman
Aaron Korman
Leonard & Patsy Koser
Christine Kot
Jean Kottom
Michelle & Dan Kraft
Deb Krause
Paul & Monaya Krause
Kurt & Karen Kreienbrink
Bethany & Jim Krepela
Ardis Kreuter
Cleo Kriesel
Barbara & Neil Kristiansson
Sharon Krumm
Betty Kruse
Kristi & Tom Kuder
Steven & Sue Kueck
Dave & Heather Kuehl
Kristi & David Kuhnau
Todd & Ann Kukowski
Tami Kurtzweil
Rachel & Brian La Fleur
L. DeAne Lagerquist & Richard Dunning II
Pauline & Dave Lagerquist
Carolyn Lageson
Debra Lakin
Kathryn & Jon Lammers
Kelly Lampe
Rich & Susan Landa
Shamailah & Anthony Lando
Gloria Landsverk
Eyvonne Langehough
Norma Lanning
Sangeetha Larsen
Colleen Larson
Ray & Karen Larson
Esther & Carl Larson
Karen & Keith Larson
The Rev. Sarah & Noel Tade
Lizabeth Laufers
Jane Laughlin
Kristofer & Katie Layon
Sara Leadholm
Joan LeClerc
David & Laurel Leder
Betsy Lee
Beth & John Lee
Jeanne & Thomas LeFevere
Mary Lynn & Gary Leff
Ingrid & Jeff LeMunyon
Diane Lethert
The Rev. Michelle & AJ Lewis
Dr. Melanie Lind-Ayres & The Rev. Justin Lind-Ayres
Sarah & Paul Lindemann
David & Susan Lindvall
Melissa & Joe Lock
Karen & Wayne Lofsness
Hollis & Dave Long
David & Sharon Lonsway
Jenifer & Doug Loon
Sam & Janet Lotegeluaki
Mrs. A. Lowey
Judy & Steve Ludwigson
Myrna Luehmann
Eileen & Paul Lundberg
Beverly Lundeen
Charles Lutz
Julia & Jeremy Macejkovic
Karen & Patrick Mader
The Revs. Rodney & Nancy Maeker
Denise & Mark Magness
Jean Magnuson
Dorothy & Roger Mahler
Lucinda & Jeff Malm
The Rev. Dean & Marie Marin
Dan Mariska
Jane & Don Mark
Tom & Jan Marshall
David & Joanne Martin
Barry & Sharon Mason
Allan & Paula Mathison
Mary Ann Matson
Kathe & John Matthews
Terry & Mary Maves
Andrea McCarty
Becky & Bob McDaniel
Tim & Lisa McDermott
Patricia Elaine McEvoy
Judith McGinnis
Gary & Karen McGraw
Carol & Ken McKenzie
Kathy & Bob McLain
Linda McLaughlin
JoLouise & Jerry McNally
Douglas McNeely
Me-P
Abigail & Anthony Meehl
The Rev. Richard & Helen Meier
Harlen Menk
MaryLynn Mennicke
Susan & Robert Merriam
Marie Meyer
Val Michel
Patricia & Ronald Mikesell
Alli & George Mikota
Rod & Jean Miller
Linda Miller & Keith Syfert
Ruth Miller
Pamela J. Miller
Larry & Susan Miller
Gail & Phillip Minerich
Douglas & Sherrill Moard
The Rev Catherine & William Mode
Danielle Modrynski
Tim & Ann Moe
Tom Moen & Leone Larson
Christine & Jerry Moench
Patsy & Jeff Mogush
Jannell Mohn
Lyn Moldenhauer
Noah & Beth Ann Monsen
Glenn & Ruth Monson
IvaNell Monson
Carolyn Montgomery
Erik & DeAnne Moore
Ross & Brenda Moorhous
Travis & Holly Morehead
Joana Mota
Lori & Kirk Muhlenbruck
Leslie & Andy Mulder
Tom & Shary Mulhere
Julie Myles & Robert Dolle
Janna & Leonard Myrah
Kelly Myre
Dr. Dhanya Narasimhan
Amy & Bryce Narveson
Kris & Greg Nebel
Kristin & Matthew Nelsen
Karen & Joel Nelson
Michael Nelson
Nicole & David Nelson
Sara & Stuart Nelson
Georgia Nelson
Mark & Stefanie Nelson
Loree & Tim Nelson
Steve & Marilyn Nelson
Elizabeth & John Nelson
Melissa Nelson
Alyce Nelson
Judy Nelson
Shelli & Brent Nelson
Caren & Glenn Nemec
David & Linda Ness
Judith & Terry Nichols
Karla Nicklaus
Hollie & Paul Nielsen
Dan Nielsen
John & Karen Noltner
Marie & Bill Norquist
The Rev. Rob & Nancy Norris-Weber
Donna Novotny
Paul & Lori Nyberg
Gail & John Nylin
Heather Oleson
Becky & David Olsen
Marc Olson
Lisa & Curtis Olson
Laura Olson
Barbara Olson
Gordon & Betty Olson
Amy Olson & Thomas Sola
Karen & Philip Olson
Sonja & Richard Olson
Margret & Larry Olson
Jacque Olson
David & Joan Olson
Lynae & John Olson
Nancy Olson
Marcia & John Omdahl
Steven & Laurie Orlow
Joanne Ortendahl-Lucas & Mark Lucas
Mary Ann & Gary Ouradnik
JoAn & Tom Overton
Dan & Allie Owen
Tolu Oyelowo
Joann & Jeff Parker
Susan & Greg Path
Kris & Larry Paulsen
E. Jeanne Paulson
Rachel Paulson
Aaron & Lisa Pearson
Linda & Terry Pearson
Mary Pechauer & Tom Undlin
Brian and Tracy Peck
Julie & Greg Peet
Sandy & Stan Peichel
Melissa & Brent Pellinen
Paul & Julie Pena
Bradly & Dawn Pepin
Jeff & Kathy Pepski
Glen Person
William & Karan Peters
Lois & Jerry Petersen
Suzan & Mike Petersen
Brian & Joyce Peterson
Mary & Ralph Peterson
Christopher Peterson & Elizabeth Yoder
Neal Peterson & Deanna Thompson
Heidi & Randy Peterson
Kathleen Petit
Colleen & Bob Petroff
Steve & Sarah Pfile
Donna Piehl
Katie Piehl and Rich Knowlton
John Pitzl
Mark & Janet Pladson
Ann Pokel
Gretchen & Dave Porter
Kristan & Michael Potter
Mark & Christie Potter
Rosemary Prasad
The Rev Ronald & Becky Prasek
Leslie Pratt & Marc Hanson
The Rev Jonathan & Mary Preus
Paul Price
Connie Price
Connie Priesz & Doug Tietz
Suzan Pudlowski
Marylynn Pulscher & Jim Bode
Q-S
David & Mary Quello
The Rev Chris & Cheryl Quello
Stephan Quie
The Rev. Joel & Sarah Quie
Nancy Raabe
Connie Radtke
Nancy Rand
Amy Rand & Scott Pryor
Gary & Sally Raymer
Sue Reaney
Hannah Rector
Bruce Redmon & Connie Manske
Kjell Redpath
Steve & Rhonda Reece
Dennis & Ann Rehrig
Sandra Reichel
Judy Reidt
Sandra Reiman
The Rev. Dr. Howard & Constance Reinschmidt
Tyler & Kathy Rendleman
Tim & Kim Rensch
Ardell Rettmann
Diane & Kenneth Rheault
Dorothy Richard
Kris Richards
Susan & Charles Richardson
Patti Richardson
Lynne Rigg
Elaine Riggs
Lois Ringquist
Dan & Antoinette Ritacco
The Rev Richard & Barb Rittmaster
Donna & Arthur Robinson
James & Eileen Roebke
Suzanne Roeh
Sarah & Scott Roemig
Karen Roesler
Randy & Juliann Roggow
The Rev Julie & Dan Rogness
Kristin & James Rohde
Thomas Rohde
Sharon & Jim Rohde
Pat & Terry Rosborough
A. William Rosen
Katy & Dolan Rossi
Steve & Karen Rudd
The Rev Jay & Suzanne Rudi
Kyle & Annalisa Rudser
Dr. Jane Runzheimer & Dr. Mark Labenski
Lou & Ellen Rusin
Robert & Dorothy Rust
Daniel Ruth & Ellie Roscher
Janet & Andy Ruth
Gina & Raymond Salisbury
Miriam Samuelson-Roberts
Hans & Marie Sandbo
Audrey Sanders
The Rev. Jeff & Lisa Sandgren
Sarah Sandgren
Darlene & Doug Sandgren
Jane Sandness
Pam & Bruce Santerre
Jenifer Schad
Laurel Schaefer
Judy & Mike Schlecht
Laverne Schleicher
Matt & Donnel Schlosser
Kenneth & Doris Schmidt
Mike & Carrie Schmidt
Lori & Rodger Schmidt
Jeffrey Schneider
Susan & John Schnickel
Dorothy & Owen Schott
Shirley Schou
Judith E. Schreiner
Brooke & Robert Schug
Iva & Myril Schultz
Maye Schultz
Kaethe Schwehn & Peder Jothen
The Rev James & Diane Scorgie
Christopher & Gretchen Sebald
Colleen & Greg Sedivy
Carol Segersin
Jenny Seis
Ann Senne & Dean Albrecht
Keith & Gail Setterstrom
Joan Sifford
Linda Sifford & Thomas Sautter
Debra & John Silva
Robert & Kristen Simensen
Selmer Simonson
Carol Sisler
Lois & Jim Sivert
Jason & Janelle Skinner
Marie Skjelbostad
Angela & Fred Skurulsky
Mike & Kristin Smith
Jonathan & Allycia Smith
Judith Snavely
Randy & Susan Snell
Vicki Snyder
George & Dr. Beth Snyder
Patricia & Carl Soldner
David & Pamela Soltau
Naomi & Carey Sonnenberg
Hilary & Nathan Sonstegard
Jan Sorell
Kim & Mark Souba
Mary & Dennis Sovick
Nancy Sparby
Monica Spiegler
Mark Spitzack
Ruth Springer
Tom & Bette Stacy
Jan & Pat Stahly
Rosemarie & Richard Stanek
Angel Stanley
Naomi & Steven Staruch
Paul & Cheryl Staswick
Paul & Melissa Steen
Laura & Mike Steinberg
Gwynne Steiner
Cheri & Jim Steinmueller
Jim Stenberg
Lisa Stender
Estee Stene Krueger
Jill & Scott Stewart
The Rev. Charles & Nancy Stewart
Jim & Kathy Stim
Debra Stock
Sharon Stoeck
Lynn & Dale Stoerzinger
The Rev Scott and Wendy Stolberg
Ken & Nola Storm
Michael Stralka
Linda & Paul Strand
The Rev. Valerie Strand Patterson
Lynn & Lawrence Stranghoener
Lois & Noel Stratmoen
David & Priscilla Strom
Carolyn & Patrick Sullivan
The Rev. Tiffany & Bruce Sundeen
Rebecca Sundquist
Joanna Suresh and Keerthi Gunarsekaran
Kristen Swan
Dorothy & Victor Swanson
Heather & Dain Swanson
Barbara & Chuck Swanson
Jack & Sue Swanson
Carol Swenson
Arthur & Nancy Swenson
T-Z
Barbara Taft
Roger Tamte
Peter & Karen Tamte
Barbara Tauferner
Jane Terpstra & Charlie Stark
Elizabeth & Ty Thayer
Pam Thieke
Peter & Mary Kay Thomas
Betty Thompson
Jeff Ogden/Judith Thompson
Ellen Thompson
The Rev Merv & Jackie Thompson
Stephen & Noreen Thompson
Jim & Lori Thomson
Daniel & Amy Thorson
Barbara & Dana Tickner
James & Marilynn Tiede
The Rev Mark & The Rev Connie Tiede
Brenda & Tim Tiemann
Cheryl Timm
David Tincher
Mary Tinkham & Robert Kean
Thomas Tisthammer
Steve & Heidi Tjeltveit
Randy & Laurina Tofteland
Nick and Jen Tofteland
Judy Tonolli
Robert & Ardelle Torkelson
Kris Tostengard Michel & Dave Michel
Carole Tota
Rebecca & Matthew Totzke
Dr. Anne & Ed Towey
Lynne & Dale Townsend
Mike Trettel
Mary Trippler
Lee Truhlar
Mary & James Tumm
Diane & Mark Tuseth
Carl & Doris Tuura
Mary Tyler
Ruth & Ross Underdahl
Ruth & Ken Urdahl
Kristi L Vaiden
Jerry & Carolyn Van Every
Larry & Melodie Van Roekel
Vikki & Roger Van Veldhuizen
Petra Vanderford
Robert & Donna Vanderhoof
Kris & Vince Vanella
Jim & Holly Van't Land
Virgie Venable
Vaughn & Mary Ver Steegt
Alain Verdier & Leanne Kopp
Theodore & Marguerite Vessey
Charles & Vicki Vien
Lou Vietti & Pat Lahti
Pam & Barry Vig
Gary & Diane Vig
Carol & James Vilendrer
Caryl Vohs
The Rev. Daniel Vojta
The Revs. Christa von Zychlin & Wayne Nieminen
Ed Wagner
John & Marianne Wahlquist
Anne & John Walbrun
Lois Wallentine
Grete & Gregory Walter
Kristi Walz & Keith Weaver
Faye Warhol
The Revs. Mark & Beth Warpmaeker
Louis & Grala Warren
Sue & Craig Weber
Owen & Maria Weikle
Luann Werner & Peter Sorenson
Ann & Bill Wernz
Maura Wernz & Marcello Campanelli
The Revs Tania Haber & Bob Wertz
Jean & John Westberg
Anne & Doug Westby
John & Cindy Whisnant
Charles & Martha Wick
Beth & Neil Wiegand
Tracy & Jonathan Wiese
The Rev Bonnie Wilcox
Tressa Wilcox & Ken Burkhart
Steve & Annette Wildenauer
Rev. Charles & Ute Wilfong
Burt & Judy Will
Eric Willette & Elizabeth Roe
Gerald Williams
Gwen Williams
David & Anne Williamson
Alexandra Willouughby
Jonathan & Sarah Wilmshurst
John & Sharon Wineman
Chris Winfield
Gary & Marlene Winkie
Verne & Bonnie Winter
Ed & Barbara Wistrand
Charlotte Wixo
Sheila Wobbeking
Julie & Jim Wohlford
Dale & Mary Beth Woodrow
Donald & Kaye Wothe
Carolyn & Wilbur Wright
Karl & Linda Wunderlich
Rebecca & Curt Wyffels
Robert & Marguretta Yaeger
Joyce Young
Tom & Meredith Young
Mary Zajicek
Lori Zappa
Steven Zelinsky & Susan Bronken
Joel Zenker
Peter & Nancy Zitzewitz