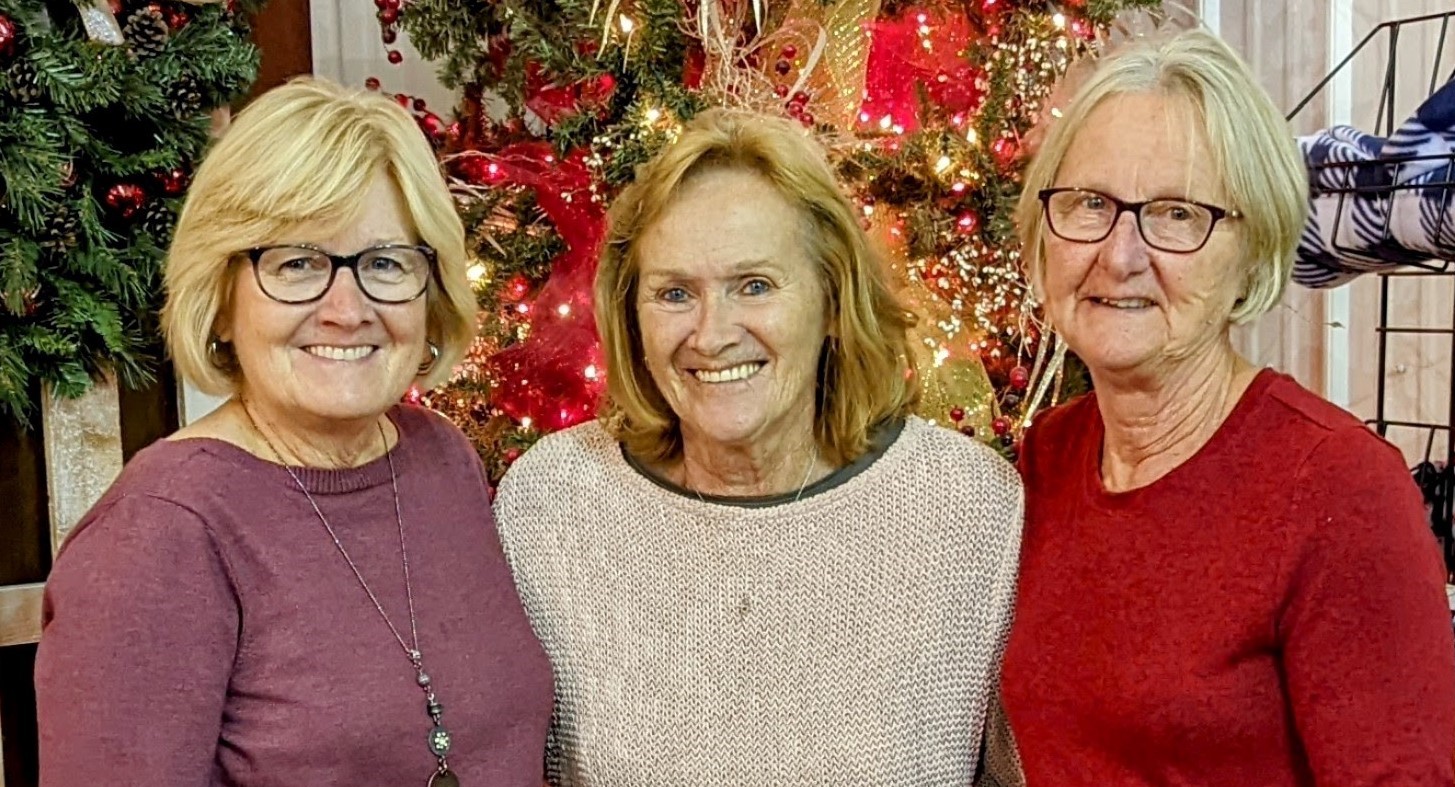 Jan 31, 2023
A "Team" Approach to Sponsorship
"The three of us have many things in common. Donna and Pam belong to Chatfield Lutheran, and I belong to sister congregation, Root Prairie Lutheran Church. Our faith is an important part of how we live our lives as country girls around Chatfield, Minnesota.
We played on a volleyball team together years ago through community education and enjoyed the feeling of being a team. We continue to enjoy the fellowship with this group even though we haven't played volleyball for years!
Because the three of us all have January birthdays, we decided to "buy" a student sponsorship instead of gifts for each other. We sponsored our first girl, Subasri, from 2007 - 2013. Our second sponsored student was Rajeswari* from 2013-2019. We've sponsored our current student, Akshaya, since 2019.
I credit Carmen Fingerson from Chatfield Lutheran for telling us about her experience with sponsorship. She even visited India. This made the idea of sponsorship very personal."
—Connie Eickhoff, Fountain, Minnesota
"This gift of faith and friendship between us is priceless and it has been a wonderful experience to act on our faith through our sponsorship. Just knowing our sponsorship will make a difference in the life of one girl at a time is a blessing! Thank you LPGM."
—Donna Novotny, Chatfield, Minnesota

"Thank you to LPGM for making sponsorship so simple and accessible to those of us who donate. I also appreciate the communications from LPGM about our sponsored girl as well as the communication on what LPGM does elsewhere in the world. Giving us a chance to reach out and share our Christian faith through LPGM is a blessing. I will make a point of including LPGM's work in my prayers today."
—Pam Thieke, Chatfield, Minnesota
--
*Rajeswari, the second student sponsored by Connie, Donna, and Pam, has as story worth repeating.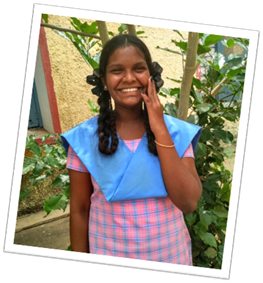 She began studying at Melpattambakkam, an all-girls boarding home run by our partner, the Arcot Lutheran Church, in sixth standard (grade). After finishing her 10th standard exam at age 14, she returned home to discover that her parents had arranged her marriage. This is not uncommon, as more than 25% of Indian girls are married by the time they turn 18.
Rajeswari was devastated. She pleaded with her parents, saying, "I want to study and complete my education!" Relatives and friends also tried intervening with her parents. But her parents had already spent significant money arranging the marriage and wouldn't listen. They threatened their daughter, saying they would die if she didn't go through with the arrangement.​
Rajeswari was so depressed, that two days before the wedding, she attempted suicide, but fortunately failed at the attempt.
An uncle understood her pain and interceded. He had police come and remove Rajeswari from her home and made plans for her return to the boarding home. Staff were instructed not to release her to her parents, who were still determined to complete the marriage.
Because of sponsorship support from Connie, Donna, and Pam, Rajeswari was able to return to school and was cared for and counselled by boarding home staff.​ She scored third in her class on exams and has shared her story in front of her boarding home, encouraging the girls to raise their voices against injustices.
She also vocalized her thanks for her LPGM sponsors for being like parents to her.
Sponsor a Student like Rajeswari