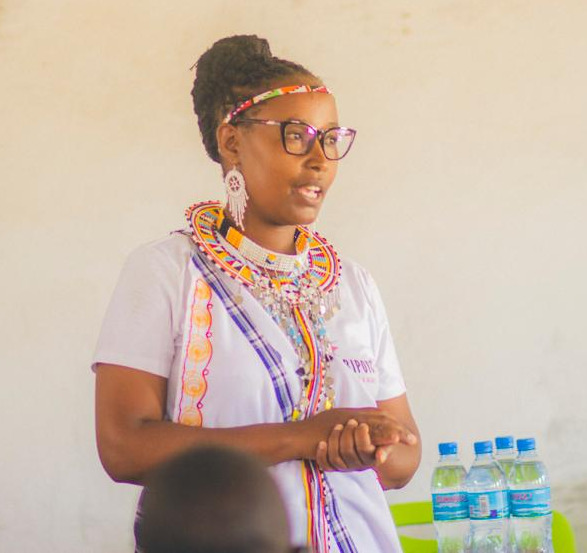 Jun 14, 2023
Your unrestricted gifts help us respond to unexpected challenges and opportunities
Esuvat, the founder and director of Eripoto for Girls in Tanzania (pictured here), recently requested an impromptu Zoom meeting with LPGM's program director Mary and me.
She was excited to share that the nonprofit had an opportunity to purchase additional land, which would provide safe shelter for more girls wanting to stay in school rather than being forced into marriage. However, the land's cost – while a fair and good deal – was above and beyond what we at LPGM budgeted for this program for the year. We told her we'd have to look at our unrestricted funds to see if we would be able to help with the land purchase.
Eripoto, which means "security" in the language of the Maasai, is already providing safe housing for 13 girls this year. Your support helps fund their safe shelter, food, and care. If these girls were to return home during school breaks, they'd risk their chance to return to school and instead would likely be forced into child marriage. The need for safe housing for girls has been even greater since the pandemic, as the rates of child marriage have skyrocketed globally.
Then Esuvat told us Fofana's story, which broke my heart.
Fofana's parents left her with her grandma when she was just two months old. This past year, at age 14, her uncle began molesting her. Around this time, her mother returned (after 14 years) with another daughter and then left again. Fofana feared for the safety of her "new" little sister. She told her grandma what her uncle had been doing to her, but her grandma called her a liar. Fortunately, some girls at school believed Fofana and encouraged her to contact Esuvat.
Esuvat took Fofana to the hospital for a check-up and to the police to file a report. The doctor confirmed that she had been raped and beaten, but fortunately was not pregnant and had no infections. Mentally, she was a mess.
Esuvat invited Fofana to stay with her and the other girls at Eripoto's safe house during school breaks so she won't have to return to her grandmother's, and she agreed. Now she'll get the therapy she needs as well as love, care, and safe shelter so she can finish school. She hopes to become a police officer.
And this is why your financial support and prayers are needed!
You are essential to partners like Eripoto and girls like Fofana. Your unrestricted gifts help us respond to unexpected challenges and opportunities like making room for Fofana at the safe house and purchasing the land to expand Eripoto's reach in the future.
At the time this article was published, we were currently only 10 percent toward our $421,000 budget for unrestricted funds this year. Will you help students like Fofana by making a gift that we can use where it's needed most?
A couple who fervently believes in providing access to education to vulnerable students has offered to match unrestricted gifts made by July 15, 2023, up to $20,000!
As an independent, Lutheran organization, LPGM does not receive funding from the government or church denominations, but relies upon you, our friends, to provide access to education for vulnerable students around the world.
Thank you for your prayers and your investment in girls like Fofana!
By Bethany Krepela, LPGM Development Director
Update: The Match has been met!
Your gift will help us get even closer to the unrestricted funds goal for 2023. Thank you!
Because of your generous response, and support from two other partners, Esuvat has purchased 2 acres of farmland outside of Arusha where she'll be able to serve even more girls like Fofana!
This land has enough space for a large safe house that could serve up to 100 girls. It has good soil that can be cultivated to grow food to help them become more self-sustaining, space for a playground, and even a future caretaker's home and guesthouse.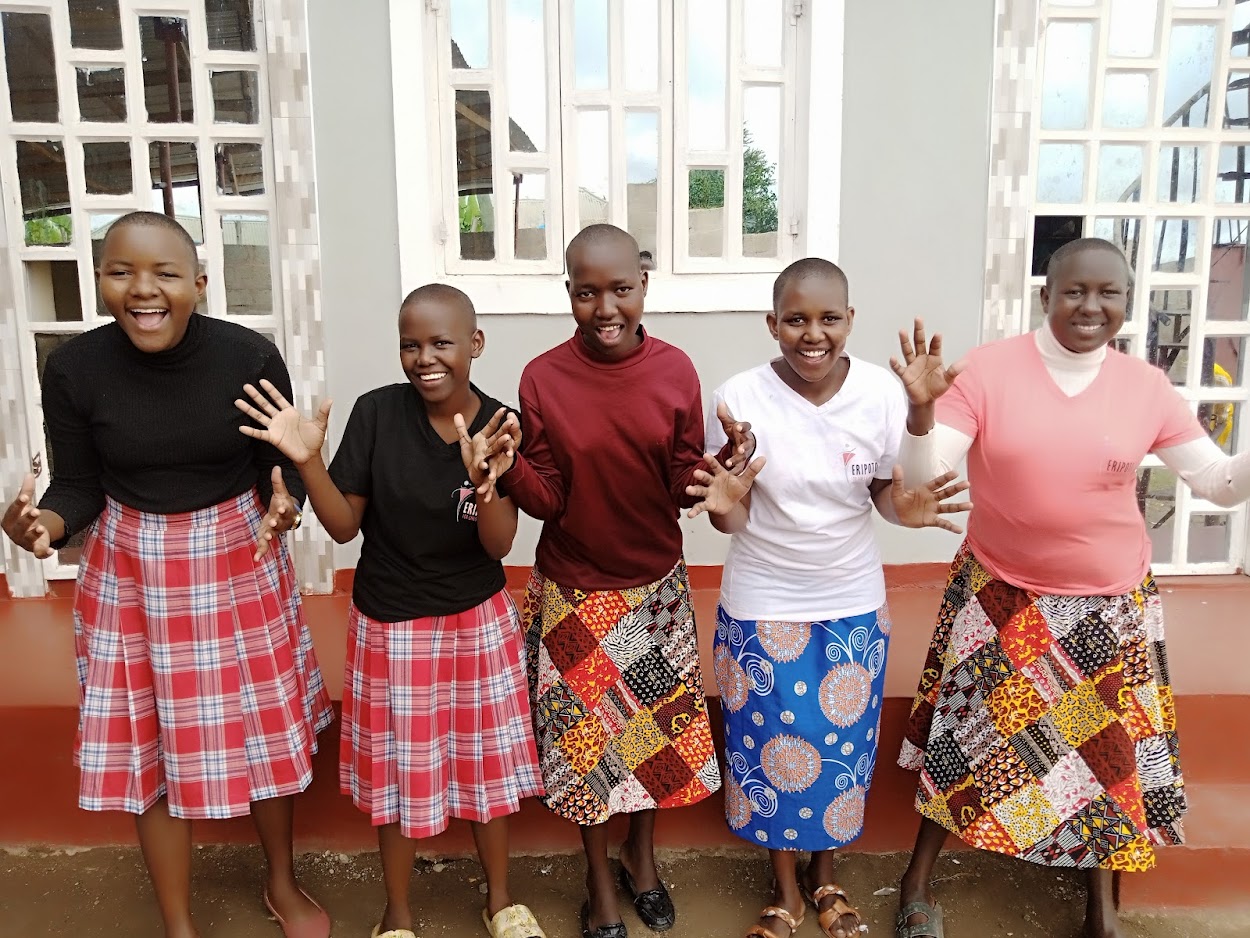 Fofana and even more of her peers are being given the resources and opportunities they need to thrive, because of your generous gifts!

Watch Esuvat tell her own story of escaping child marriage, and how she came to found Eripoto.
Your unrestricted gifts have also contributed significantly toward our $421,000 annual goal. As of the end of July we're over 31% of the way there! These funds are vital for us to manage and respond to needs whenever and wherever they arise around the world, and your gifts are a demonstration of your trust in our mission and ministry.
Thank you so much!
In Christ's Love,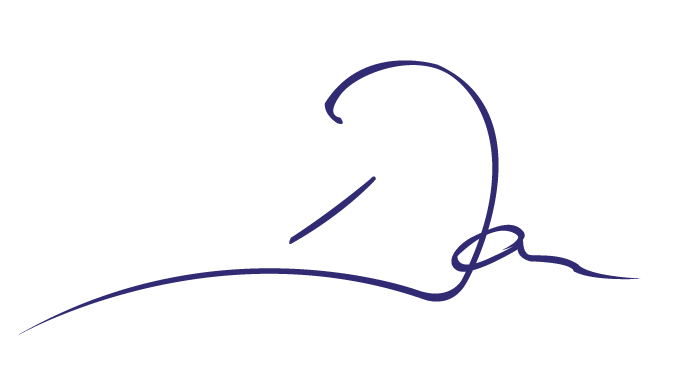 Pastor Dan Ruth
Executive Director