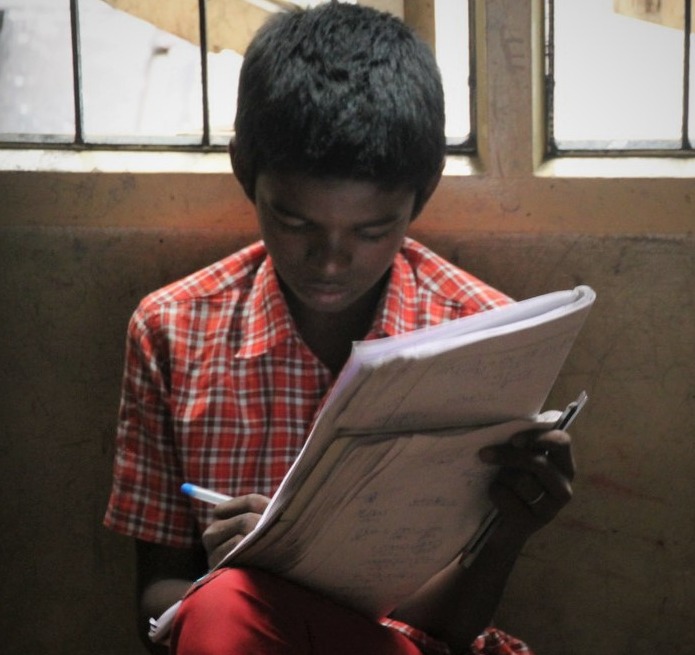 Nov 3, 2022
"Home in the Heart of God"
Excerpts from the Journal of Pastor Paul Pettersen*
In the summer of 2001, Pastor Paul Pettersen, now Senior Pastor of Normandale Lutheran Church (Edina, Minn.) took a group of youth from Mount Calvary Lutheran Church (Excelsior, Minn.), where he was serving at the time, to India, along with his spouse Lisa and four children. This was LPGM's first "youth-only" trip.
In September of 2022, travelers gathered to reflect on the meaningful experience over an anniversary weekend. Pastor Paul shared excerpts of his journal at an intimate dinner with group members.
7/30/01, 5 a.m.
Where do I start? I start with tears streaming down my face, not for sorrow, but for joy, not for pain, but for the sheer beauty of the many encounters, not for the distance between us, but for the deep connection, knit together by the same God who created us all.
Yesterday, we met Sankar, our sponsor son…He is beautiful, both physically and in his demeanor. I can tell he has much spinning in his head about us and longs to express it…
We went to his village in the afternoon. Words cannot express the power of this experience, but I will try… [Sankar's father] offered thanks for our generous support of Sankar, and that because of that, he is the first from the family to receive an education. The heart of the father given to me. I carry it with joy and a reverent understanding of what it means to educate my children.
5:30 p.m.
Our visit to Mepattambakkam, a girls school of more than 1,000. They are taking tests as we arrive, sitting in the sand, writing on their laps. They quietly greet us, trying to stay focused on their work. We tour the classrooms and they sing in each room, 'Jesus power is a super power… Jesus love is a wonderful love." Their voices resonate against the concrete floors and walls. They ask us to sing and we oblige them with, "I don't know what you came to do, but I came to praise the Lord." Music creates a bridge that we all willingly and quickly cross.
8/1, Wednesday 5:15 a.m. (slept in)
Days go by like minutes and yet each seems like an eternity. We see so many new faces in our travels to new sites. Each road is filled with people, literally. I would imagine I have already seen hundreds of thousands of people in the 6 days I have been here. That reality is the most difficult to describe, the people out in the street, always in mass, wandering, sitting, looking around…
We met many sponsor children of Mount Calvary… I met the child of Ken and Muriel Nelson. She was carrying their picture with incredible pride. "Will they be coming soon?" she asked. She was so happy to know them better through me…
They are so inquisitive and alive. They long to learn about who we are and why we would want to stretch a line of love from Minnesota to India. Jason Doyle answered that best, when he said, "because everywhere you go, the one thing that is always true is that God is there. That's it. God is the one thing we all have." And the strength of that line is unbreakable!!!
--
*Pastor Paul has graciously offered to make his writings public for those who are interested in reading more about his experience. To request an copy of all 18 pages of Pastor Paul's journal, contact Bethany Krepela at bethany@lutheranpartners.org or 612-806-0733.