Mar 18, 2022
New Beginnings, New Challenges
After two years since abrupt closures due to COVID-19, followed by many starts and stops, our students are back to the safety and security of their schools and boarding homes!
"Since the school closure, education has been hit hard, because our children were distanced from teachers and teaching due to the lack of technology," shares the Rev. Jane Anitha of Siloam Boarding Home. "As they returned to campus, we heard stories from our children, stories of
poverty, disappointments, struggles, exploitation and even abuse."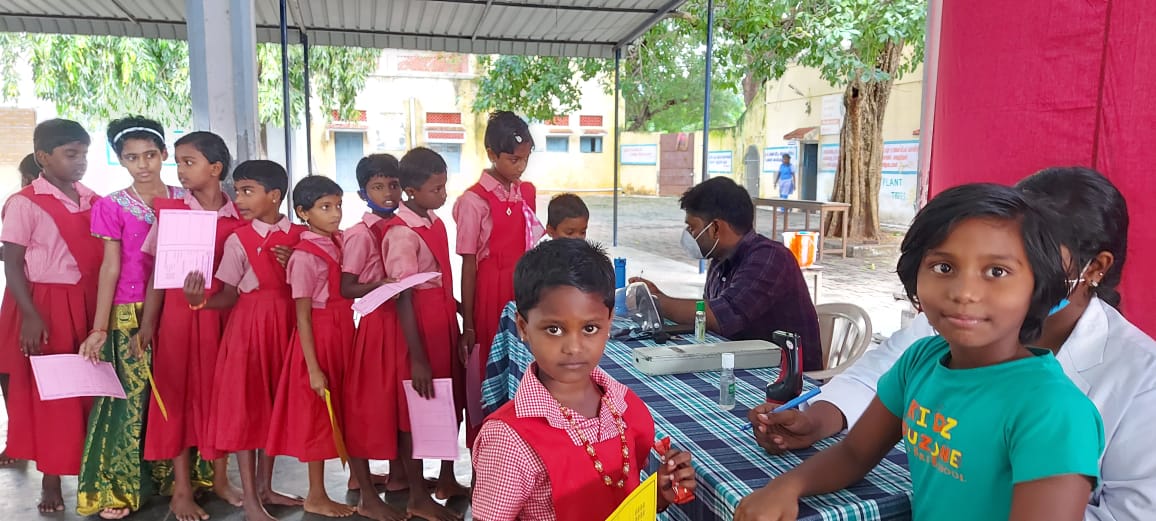 Girls at Siloam Boarding Home line up during a medical camp, after returning to school. Your sponsorship provides medical care like this, as well as food, educational support, and much more.
While sponsorship support allowed staff to visit student villages to deliver food and medical supplies and provide innovative outdoor "cluster"
education during the closure, many students felt isolation and fear. This trauma brings new challenges as they returned to their boarding homes.
"Aside from the serious health concerns of COVID-19, isolation may have been the biggest challenge of all," adds Pastor Jane.
Staff from the Arcot Lutheran Church boarding homes gathered for a retreat in January. They worshiped and read the Bible together, received training on helping students with mental health issues, along with physical health and hygiene, and children's and gender rights.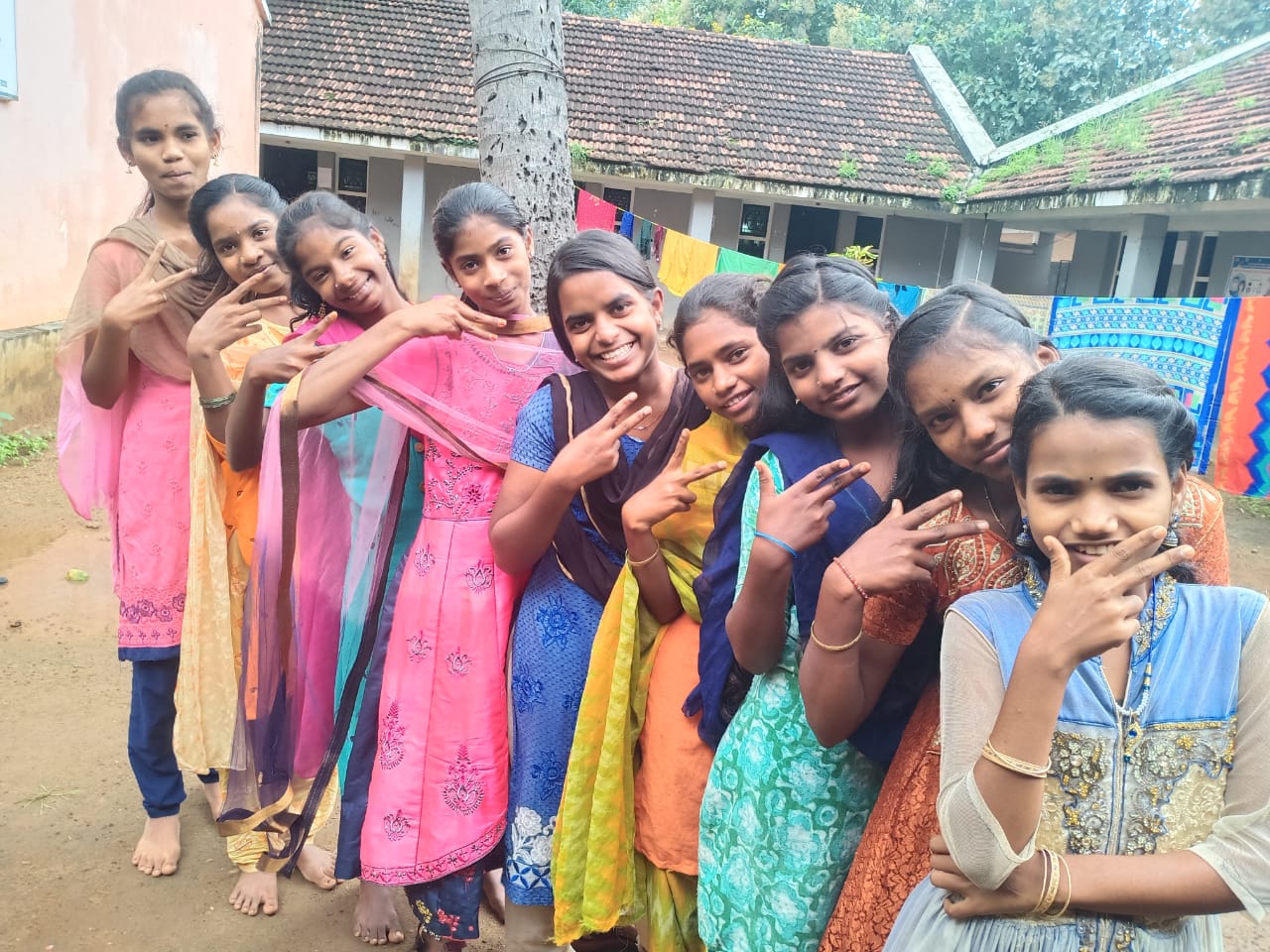 Girls in the Kalrayan Hills stop to pose for the camera.
"We are grateful for the constant encouragement and prayers and monetary support from LPGM," Pastor Jane shares. "We do not take that support lightly, as it is a direct indication of the confidence placed on our staff to meet the needs of our students and families. The financial
resources were allocated and utilized in the best interest of our students."
Even as there are challenges for those who return, many have not returned, and many more still await sponsors.
"As a very difficult schoolyear comes to an end," says Pastor Jane, "we couldn't be more grateful to our amazing sponsors and donors who ensure that children in our program continue to be supported."
Boarding Home Managers Express Their Gratitude for You
"The children, staff, manager including the staff and headmistress of both primary and higher secondary school rejoice in the Lord Almighty for all the wonderful blessings showered on us whole through the year 2021."
–The Rt. Rev. Samuel Kennady, interim manager of Saron Boarding Home, and bishop of the Arcot Lutheran Church

"Like a budding flower was this year not fully unfolded, yet it never failed to diffuse the aroma. We are having a great time with our children."
–Mr. David Jeya Sekar, headmaster at Good Shepherd Home for the Deaf, India Evangelical Lutheran Church

"During the pandemic, all girls and their families thanked LPGM officials and sponsors for providing them with dry ration. We take immense pleasure in thanking you for all the help done to us. We pray that God should bless you abundantly."
–Mrs. Indra Michel, manager at Concordia Girls' Boarding Home, India Evangelical Lutheran Church

"We are well and safe here. The campus is cleaned with sanitizers every day. Healthy food is given and we give medicines also for the need. Pray for the health and studies of the students. We pray for you every day."
–Mrs. Navaneetham Jeyakanthan, manager at Melpattambakkam Girls' Boarding Home, Arcot Lutheran Church
Students are Awaiting Sponsors!
Your support provides the education they need to thrive.