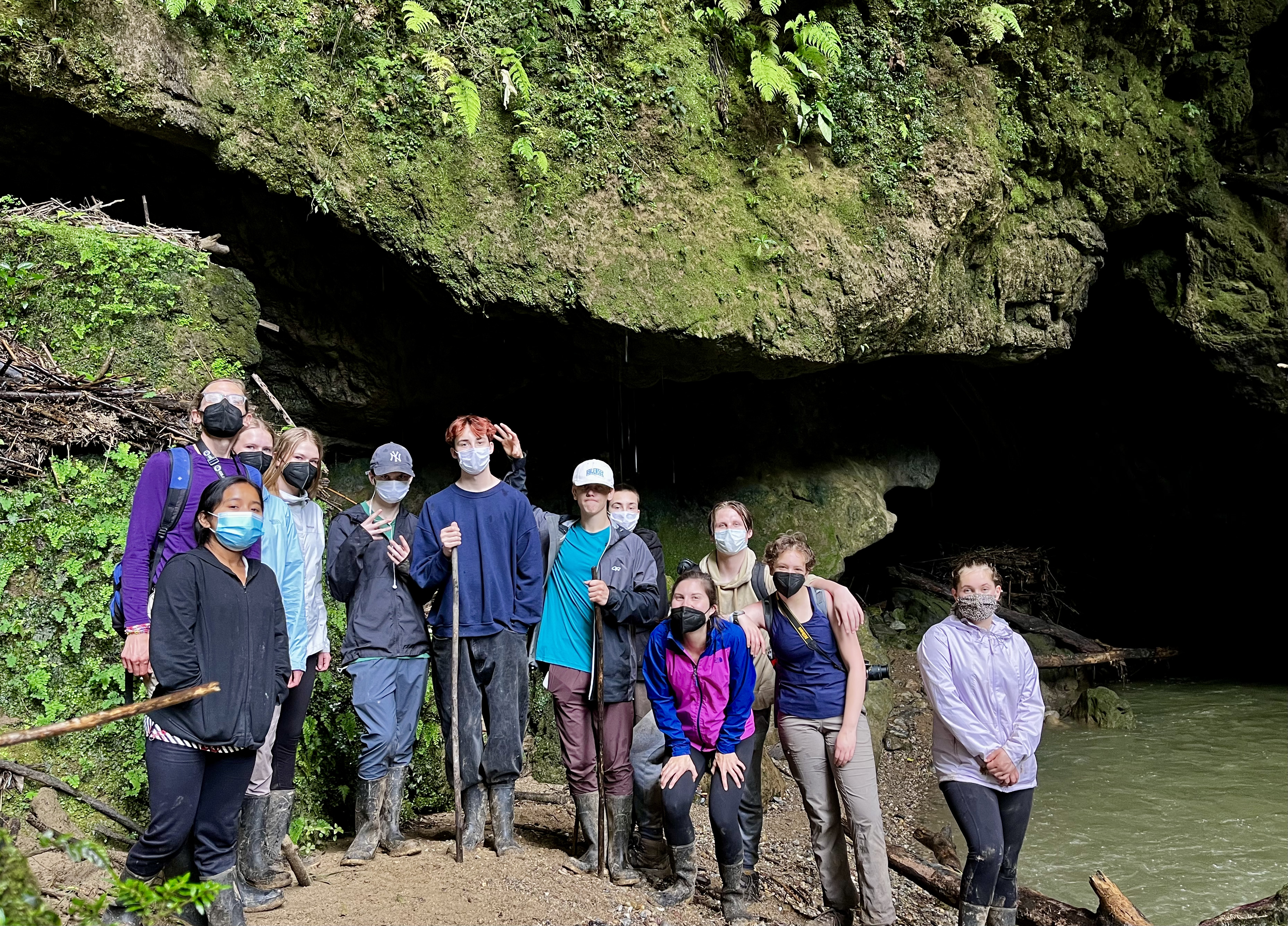 Nov 2, 2022
Travelers Reflect on their Time in Guatemala
In the summer of 2022, LPGM hosted two trips to visit our partner, Community Cloud Forest Conservation in Guatemala. CCFC focuses on educating young women and girls while alleviating poverty and protecting the environment. The trips were intergenerational, with the first consisting of teens, siblings, grandmas, aunts and friends. The second was mostly youth from Bethlehem Lutheran Church (Minneapolis and Minnetonka, Minn.). Here, a few travelers share their reflections and some favorite pictures.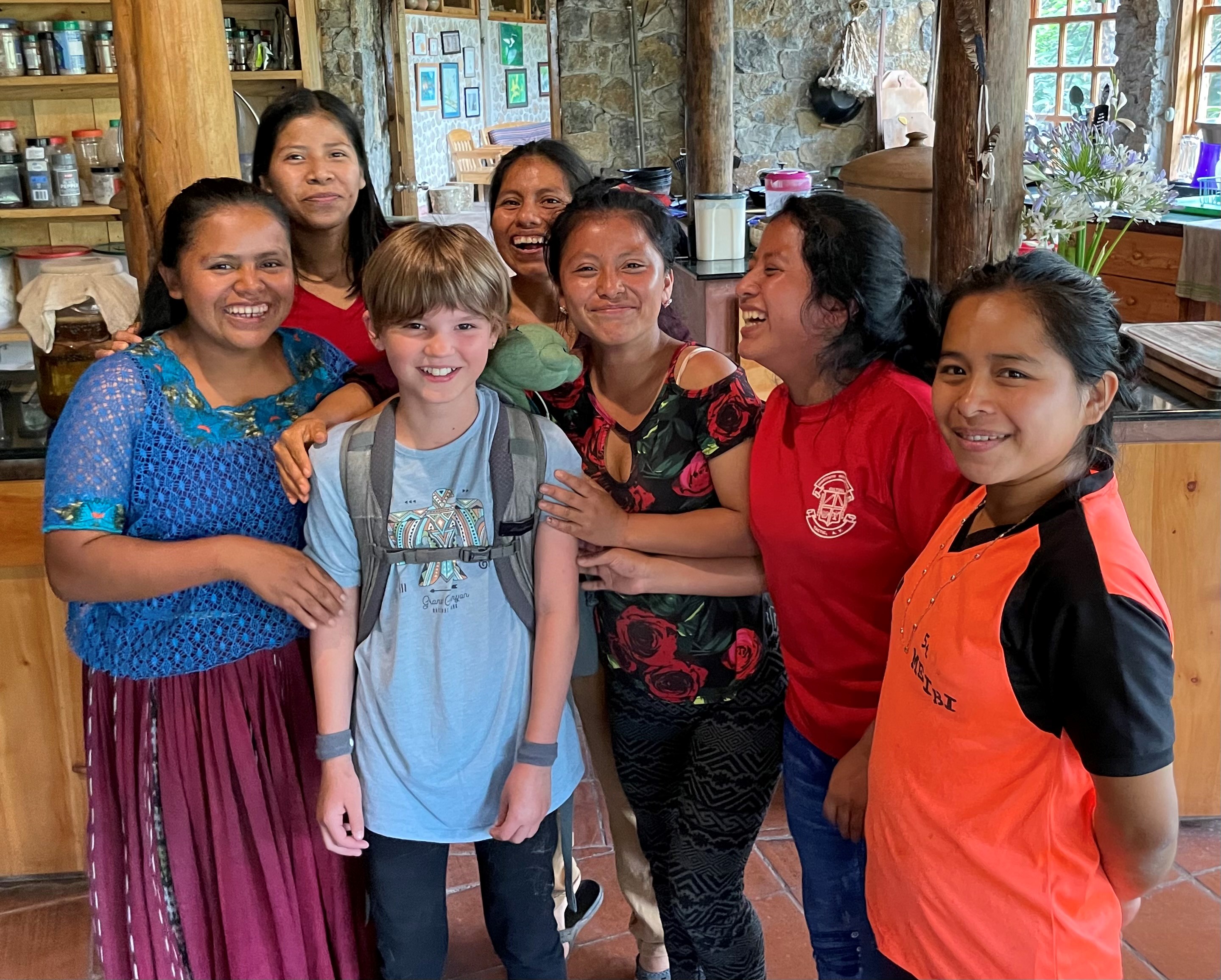 "I learned that little things can make a really big impact."
-- Sophia, age 11, Minneapolis, Minn. (pictured above with WALC interns). Photo courtesy of Tricia Hall.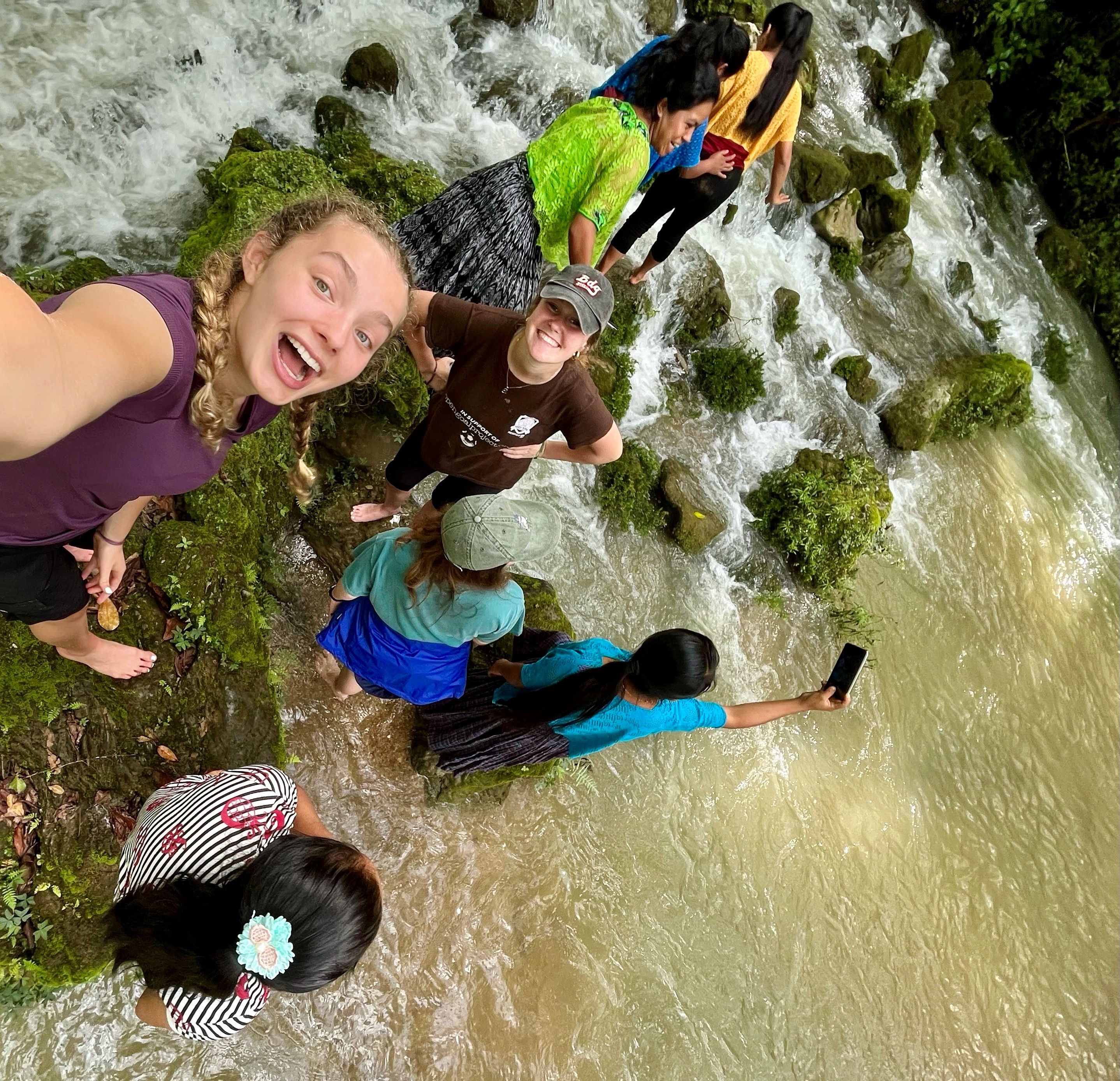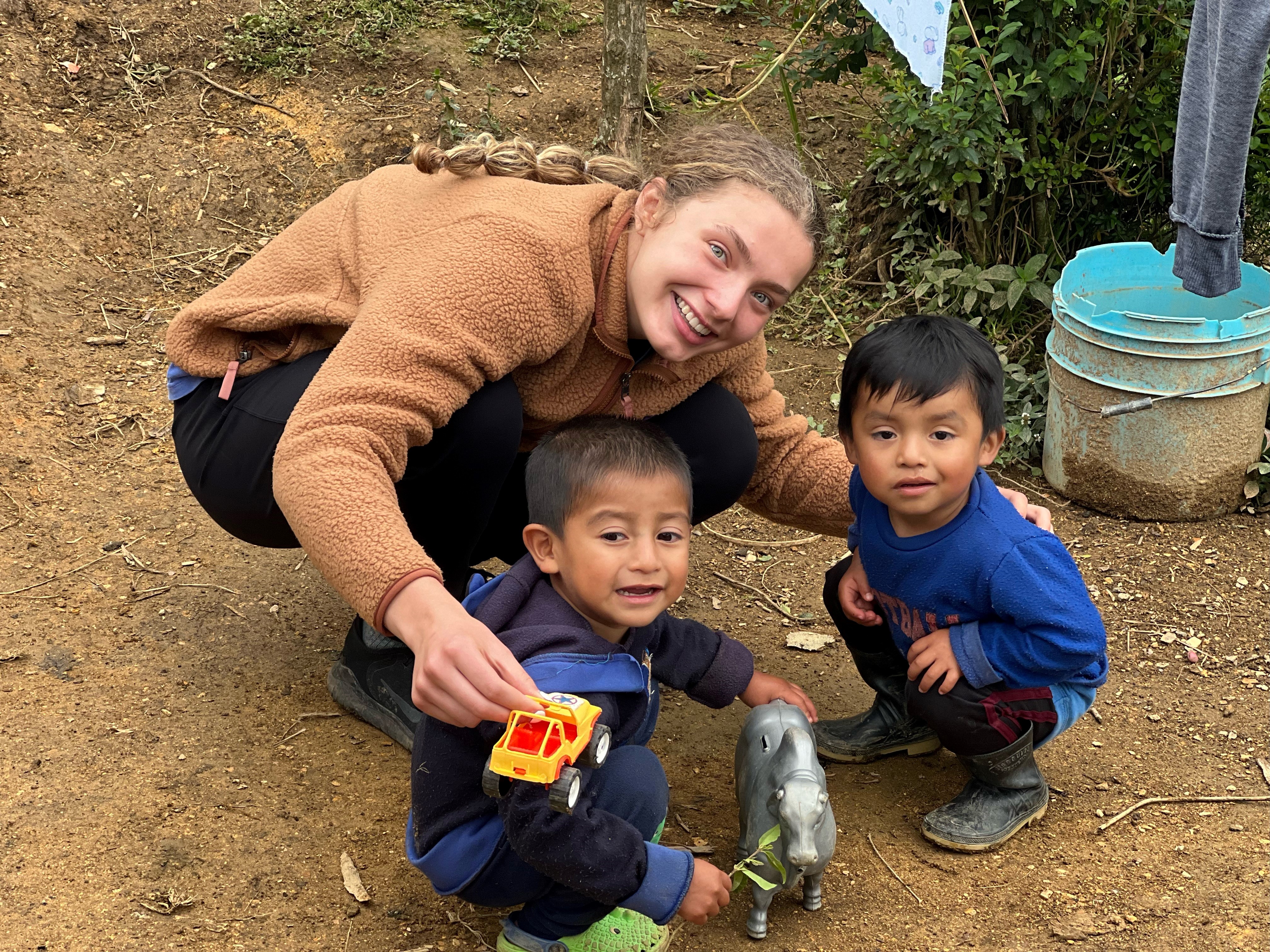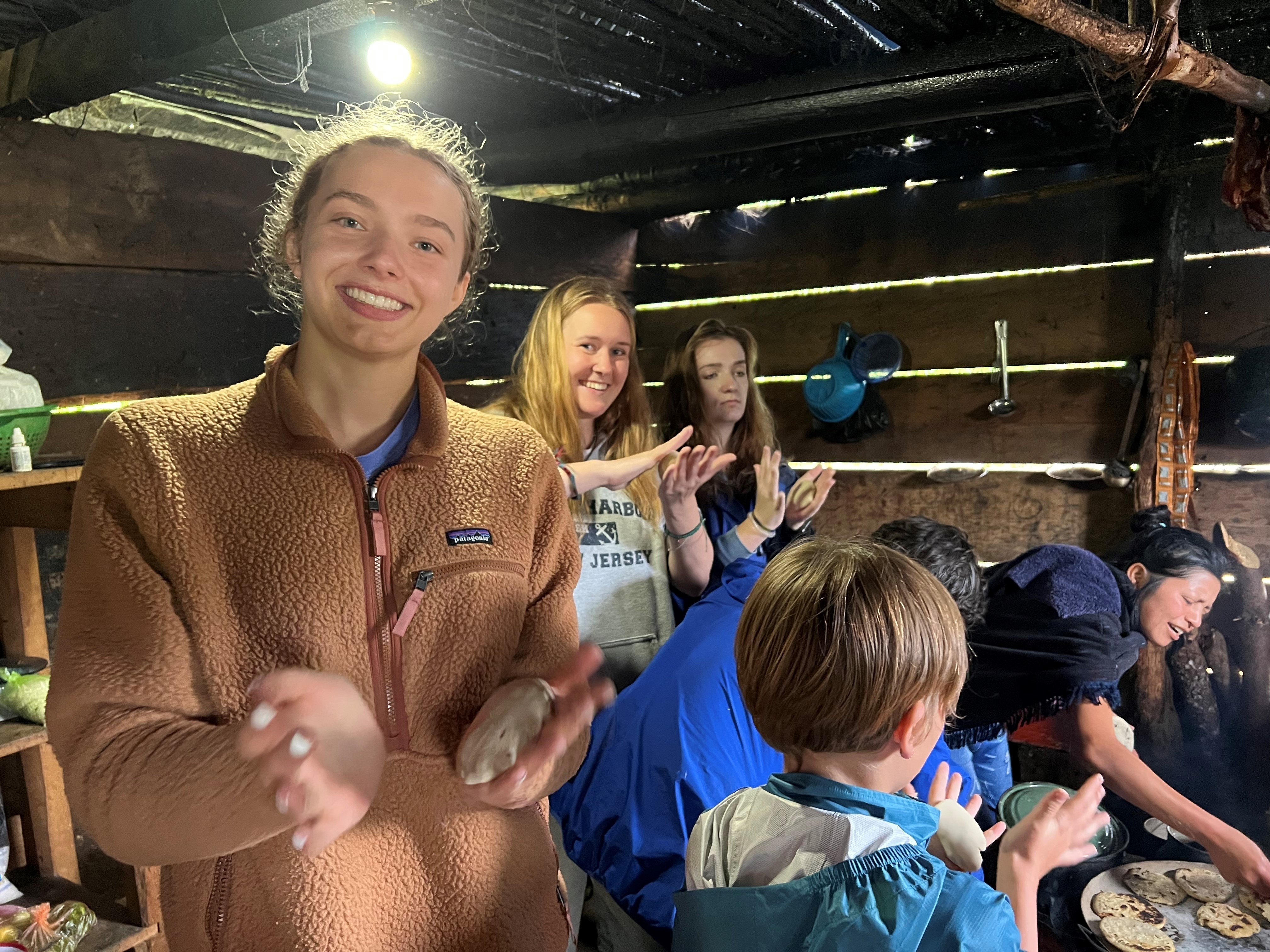 CCFC's campus has a river flowing through it, along with a waterfall cascading from an enormous cave that travelers enjoy exploring alongside WALC interns and visiting students. Solvej plays with children and learns to make tortillas during a village visit.
"One of my favorite parts of the trip was being able to interact with the young women who stayed at CCFC. Even though there was a language barrier, we were still able to play Uno and get to know each other. I admire them for pursuing an education despite challenges. They set an example for all young women, in their community and beyond."
--Solvej Eversoll, senior at St. Paul Academy, St. Paul, Minn. Photos courtesy of Solvej Eversoll.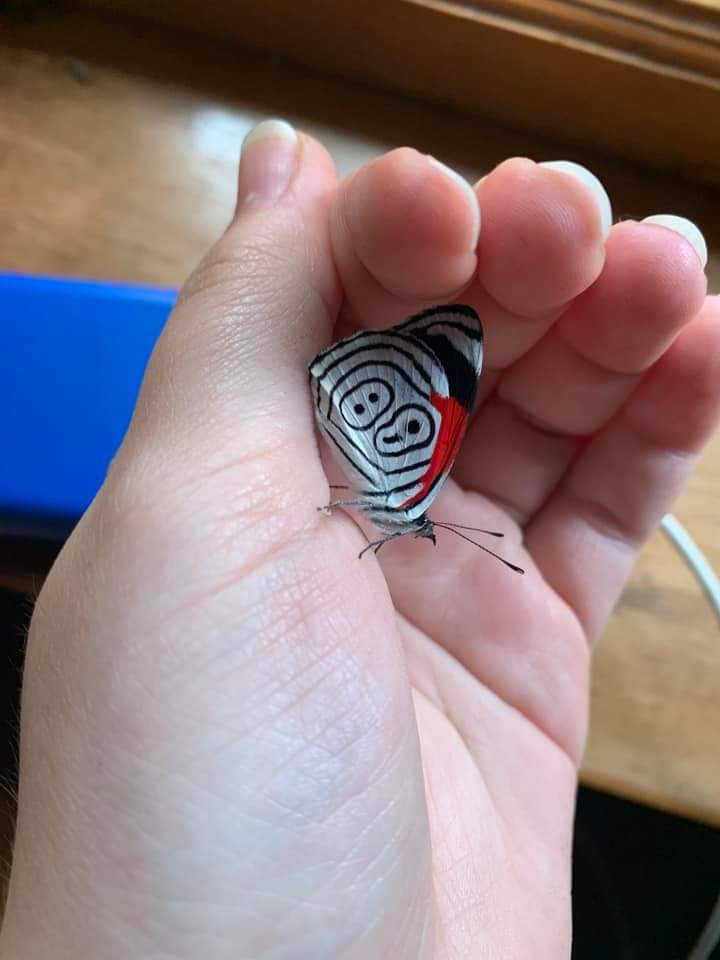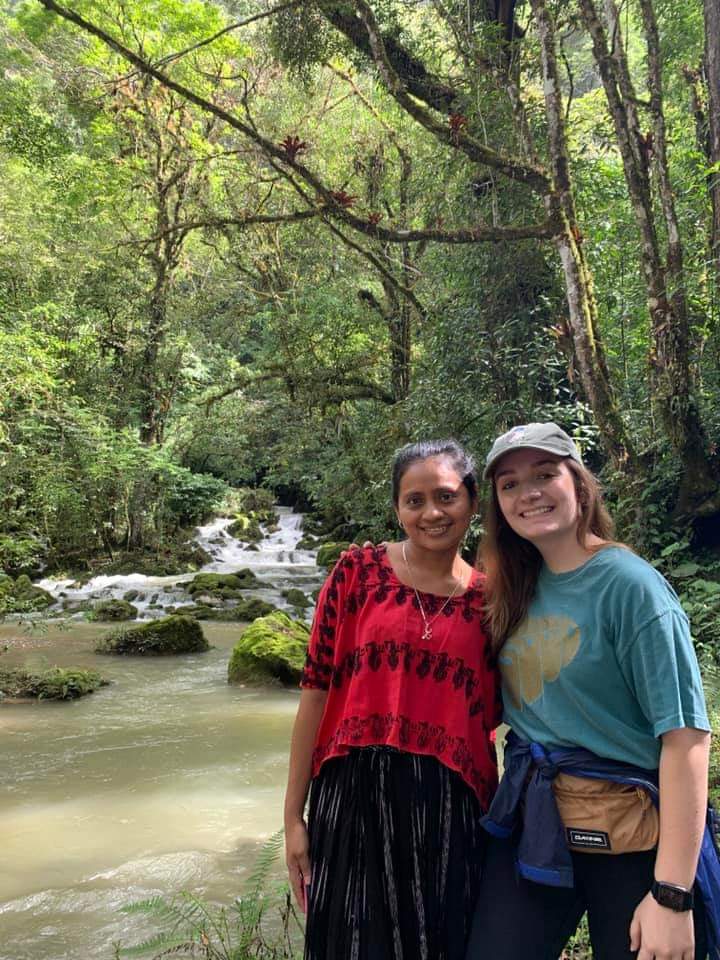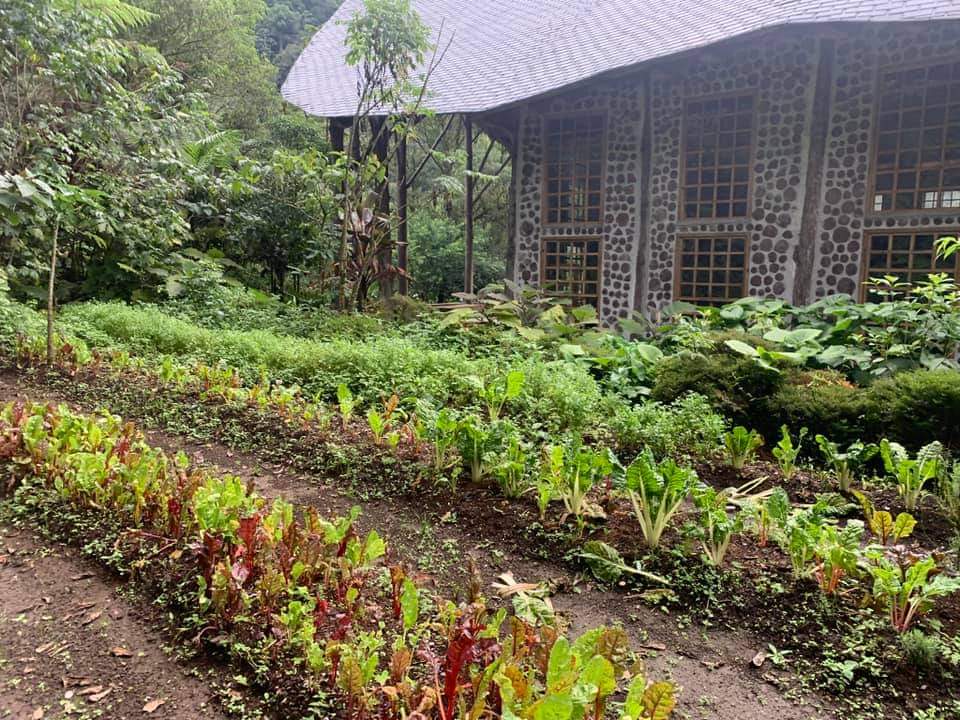 Peggy holds a "Figure-8" butterfly, enjoys the river with CCFC's health coordinator Fatima, and marvels at the crops, planted and grown by WALC students. Photos courtesy of Peggy Mothershed.
"The first thing I appreciated was how extremely low impact and 0 waste the buildings and practices are. All the waste from the toilets and food scraps go into compost piles that eventually will be used in the agro-forest parcels. The gray water is filtered through trees and plants that thrive off the added nitrogen and phosphorus. The electricity is hydro and solar and has 0 impact on the surrounding streams. Their firewood is from naturally fallen trees or scraps from construction. Finally, the water is sourced from a spring on the property and is filtered on site.
I had the great opportunity to meet many of the teachers who are all local and most of whom speak Spanish and Q'eqchi' (I got great Spanish practice). They teach girls from local schools and the community in general about the importance of conservation, nutrition, family planning, growing native crops, eco-friendly agriculture, etc. CCFC also offers scholarships to their teachers and staff as well as the girls who complete their programs."
-- Peggy Mothershed, environmental science and policy student at University of Maryland.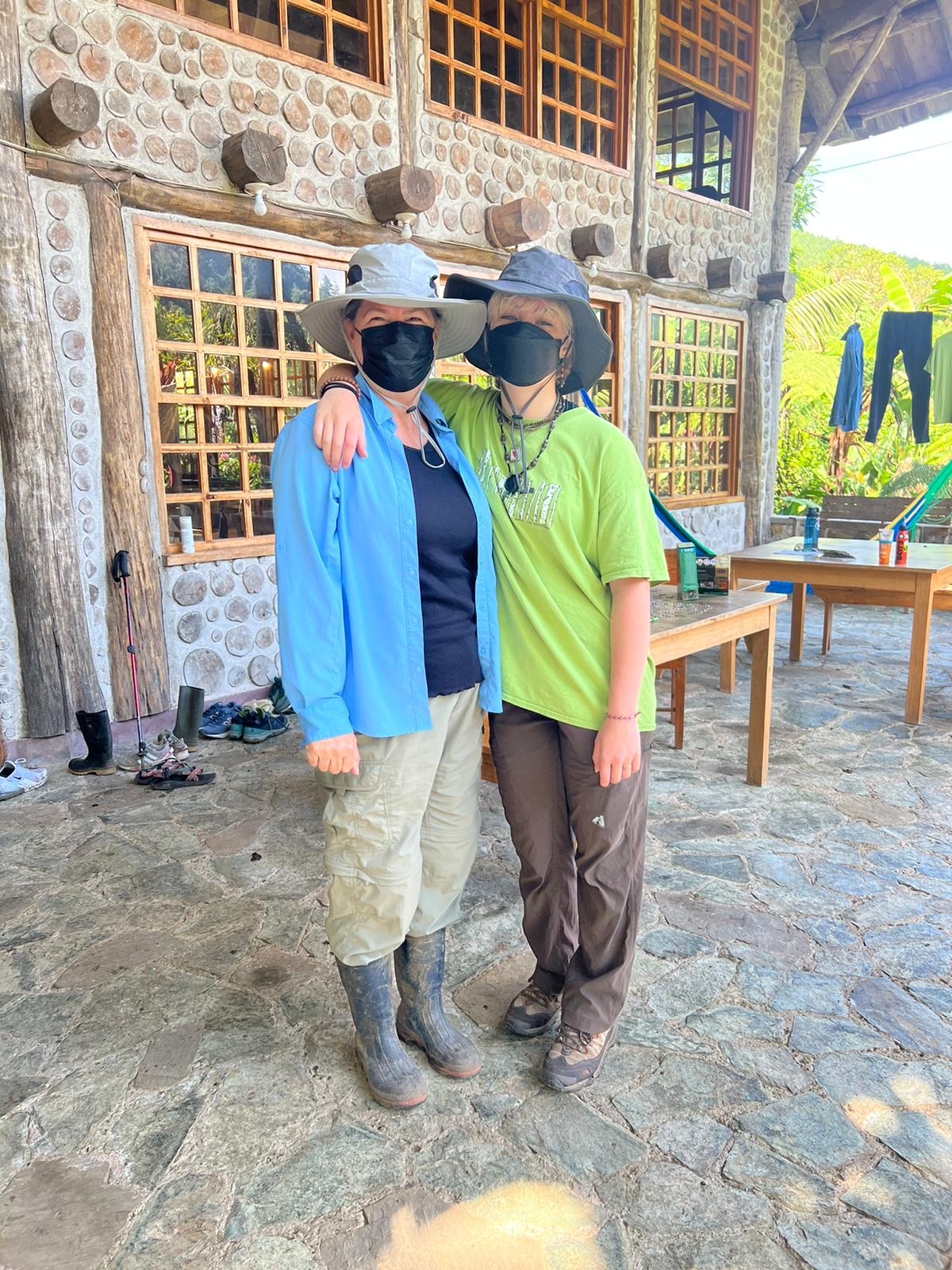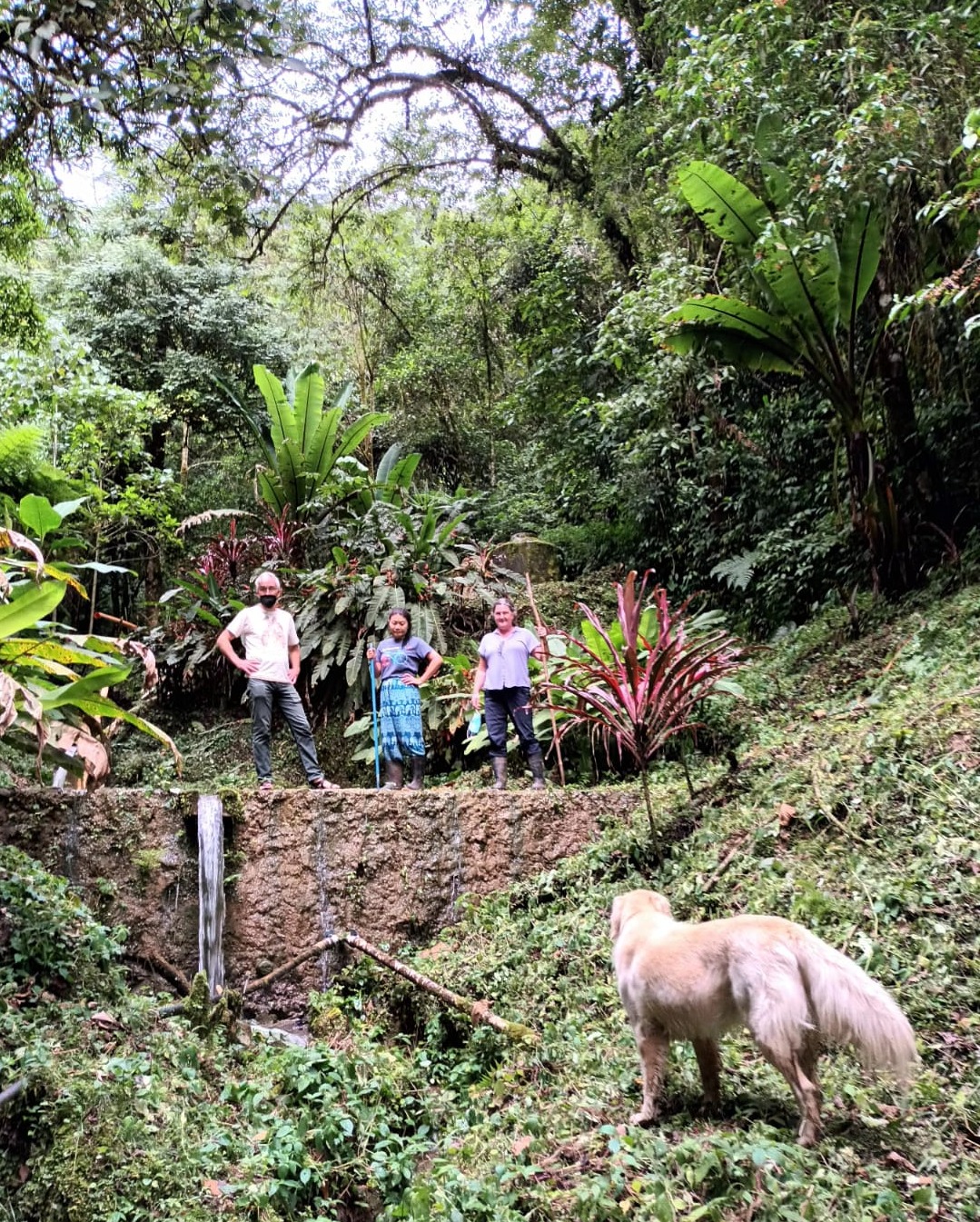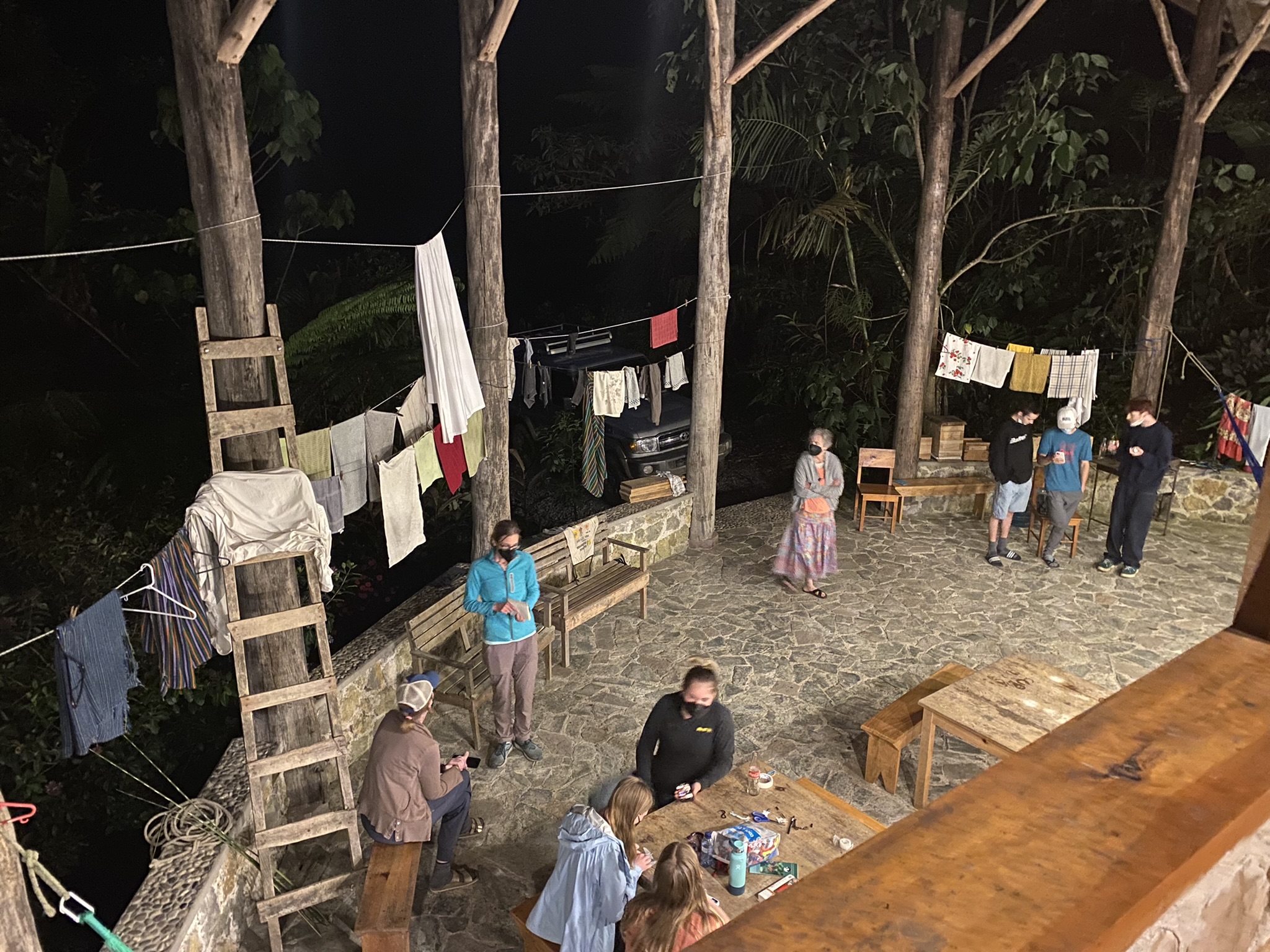 Kristin and daughter Osa, age 14, are ready to hike. Foraging food for dinner makes one hungry! Nightime activities abound at CCFC. Photos courtesy of Kristin Hanneman.
"The two things that impressed me the most were the personal and cultural bravery of the girls that take part in WALC [Women in Agroecology Leadership for Conservation], and the physical transformation of the property around CCFC to support cooperation and sustainability - especially evident with the contrasting destruction on the abutting property.
Favorite experiences: watching the cultural exchange of Kwan [another traveler who came from Thailand with her family] and interns creating a feast out of foraged food, everyone planting tree tomatoes together under Tara's* passionate supervision, and hiking up the hillside with Rob* explaining the water delivery/hydroelectric power system for CCFC."
*Tara and Rob Cahill are the co-founders of CCFC.
-- Kristin Hanneman, Hopkins, MN, member of Shepherd of the Hills Lutheran Church, Hopkins, Minn.
Interested in CCFC?
If you are interested in learning more about the work of CCFC and WALC and seeing some impressive video footage, check out the webinar led by Dr. Tricia Hall spring of 2022: www.lpgm.org/events/lpgm-101-guatemala.
Come and See!
Travel plans are underway for June 2023. Learn more at www.lpgm.org/travel.