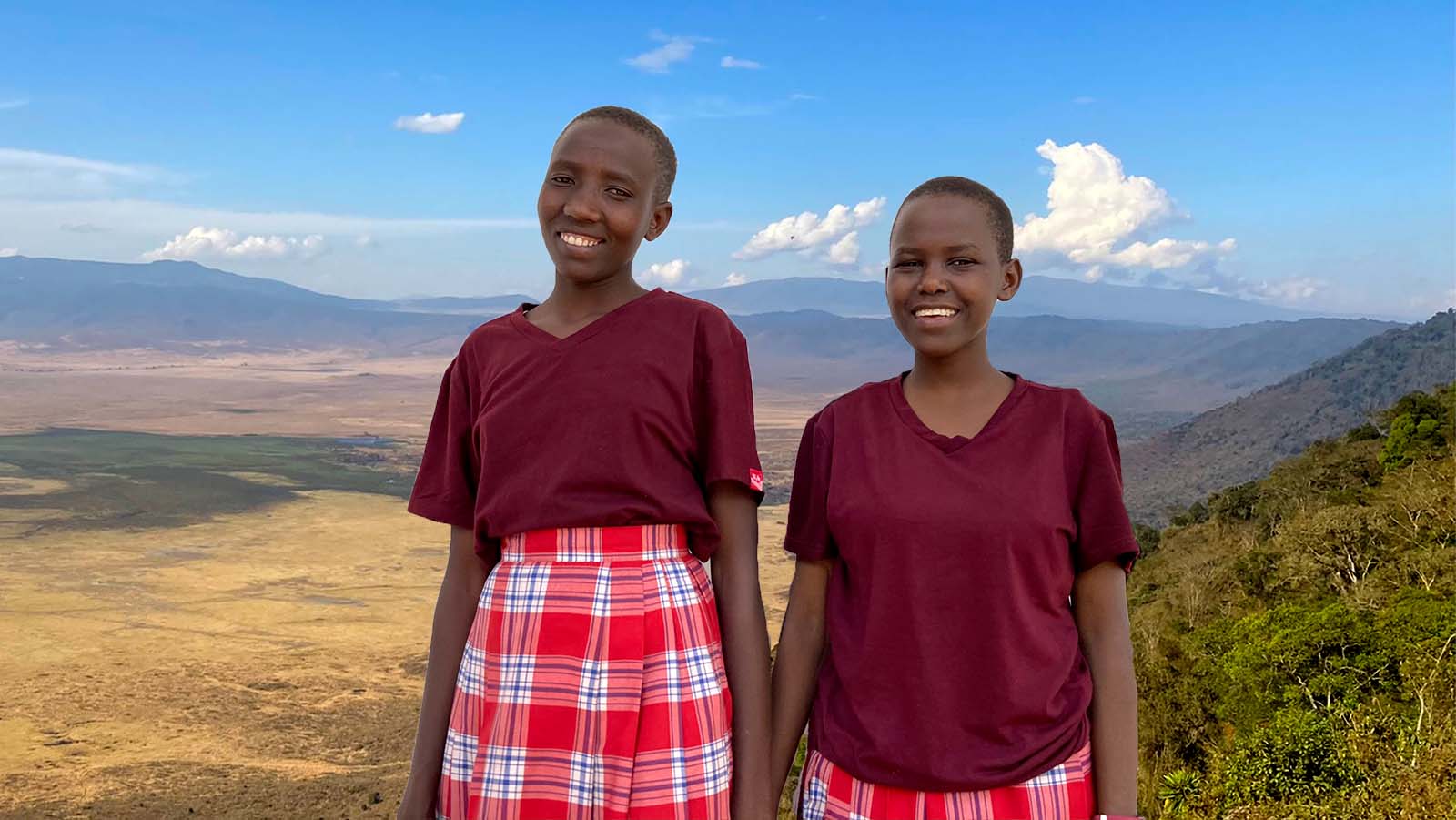 Oct 27, 2022
Travelers See Power of Safe House in Tanzania Firsthand
My congregation is a sponsor of the Safe House program—Eripoto ("Security" in Maa)—in Tanzania, but I don't think any of us really understood the need. That's why I joined a group of six women who traveled to Tanzania with LPGM in September to see the programs firsthand.
I was not disappointed! On a beautiful Saturday morning we were welcomed with singing and dancing by twelve teenaged girls. Ten were secondary school students and two in university. Two of them were mothers with about 18-month-old daughters.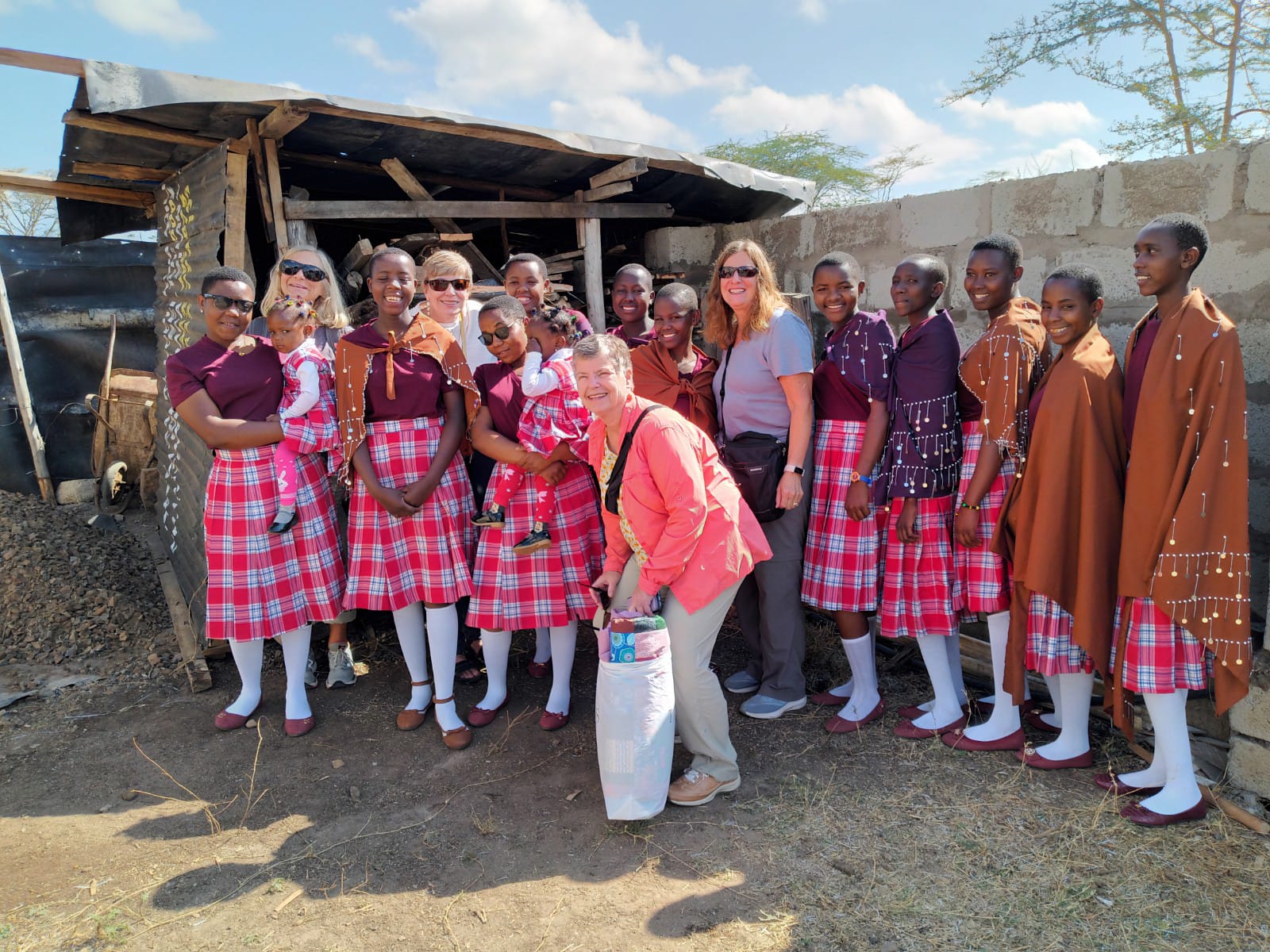 They told their stories. Each had been forced against their wishes into a marriage with a man who had "paid the bride price."
They spoke of their fears and the physical abuse they experienced. And they talked about their desire to be educated. One—a mother already at the age of 15—said she didn't know how to be a mom, and no one was helping her learn before she asked for help to be rescued. I have a 14-year-old granddaughter and can't imagine her having to endure that fear and abuse.
Esuvat Lukumay (below)—the founder and director of Eripoto—has a similar story. As a Maasai, her family relied on raising cattle and goats for survival. After completing primary school, Esuvat wanted more. But her family questioned the value of education and, although she tried to refuse, she was forcibly taken to her husband-to-be. She escaped, found safety at one of the first safe houses in Tanzania, and eventually finished secondary school and university.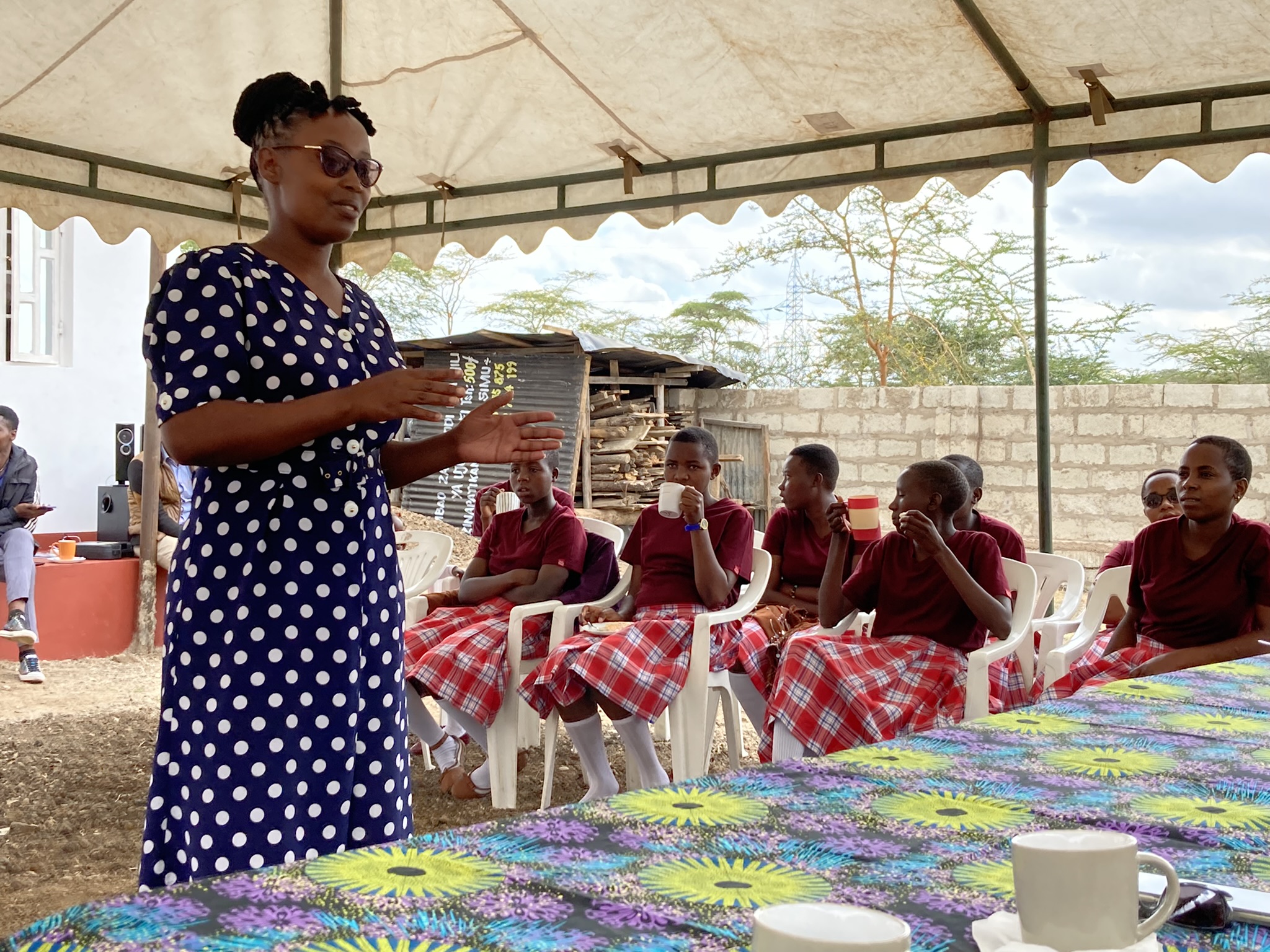 I am amazed at what Esuvat has accomplished. During the last year she built a secure, metal, gated enclosure for her home, completed the paperwork needed for organization approval, and built a dormitory. The first floor is complete and a second still a shell. Six girls live in a room smaller than my granddaughter's!
This is in addition to working for a safari agency, fielding calls for help from girls, being a mom to two of her own young children, and caring for two more toddlers so their moms can go to school.
Clearly, through Eripoto we are "providing access to quality education for the people at the margins—especially women and girls" (from LPGM's Mission).
Connie Hanson (pictured above in front row) is a former LPGM board member and a member at United Lutheran Church, Red Wing, Minn.